Community Coordinator - French Speaking
Salary:

DOE

Sector:

Marketing

Job Type:

Permanent

Region:

Europe

Location:

The Netherlands

Ref #:

P64002

Post Date:

28-08-2021 09:17 AM
The French Community Coordinator is responsible for establishing strong relationships with the community, media and key influencers, promoting our video game titles. This person will implement the Company's Online Community Strategy, managing engagement and interactivity with its audience, and fostering community spirit. This role coordinates with other departments to support their respective missions, ensuring consistency in tone and cultivating a strong community around the brand.
Responsibilities:
Act as our public-facing representative and communicate on behalf of the company across multiple channels and at events as assigned.
Implement the online community strategy.
Maintain in house community platforms. (for ex. forums, blogs, moderation tools)
Engage with the community on external channels.
Monitor community benchmarks against KPI on external channels, and analyze, review, and report on the effectiveness of community initiatives.
Provide regular and actionable feedback to stakeholders on the community's sentiment, concerns, and provide suggestions for game improvement and community activation.
Requirements:
2+ years of experience in a community management or support role within the game industry.
In-depth knowledge and understanding of online community platforms and their respective participants. (Forums, Blogs, Photo Uploads, Profiling etc.)
Ability to effectively communicate information and ideas in written and verbal format, and build and maintain relationships.
Ability to manage and produce entertaining and engaging content for various channels, including social media.
Team player, with the ability to juggle multiple projects, organizational abilities, creative ideas and administrative tasks.
Native level French communication skills.
Excellent English written and verbal communications skills.
Additional languages are a plus.
Passion for video games and in-depth knowledge of their gaming communities in general.
Willingness to travel.
The position is located in Amstelveen, Netherlands.
Remote options may be available for exceptional candidates.
Work hard play hard attitude.
Meet our team of recruiters...
Scott has over 15 years recruitment experience and over 10 years in games. Scott started in I.T Recruitment within the banking sector before leveraging his experience to move into the video games industry in 2009.
Director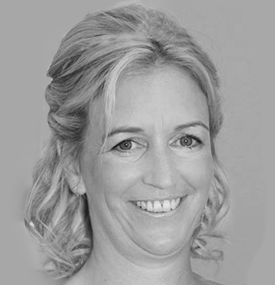 Sarah has worked in video game recruitment since 2016 and is an expert talent finder. Hard working, friendly, approachable and a real people person.
Talent Finder
Toby is a dedicated account manger and recruiter, hunting international talent across the mobile games sector.
Account Manager
Mark has been bringing hope to the recruitment journeys' of his clients and candidates for over 6 years. An expert in the Games Industry market – he is currently supporting talented Producers, Product Managers, and Marketeers.
Senior Recruiter
Kieran has been working in Recruitment since 2016 and it is his mission to bring together the best talent with the best companies in the gaming industry. Kieran works the console desk with the best and brightest programmers to create amazing games.
Recruiter - Programming Desk
Saifur is the youngest member of our team. Saifur brings his enthusiasm, experience and keen interest in technical art and gaming into recruitment. Saifur works in our mobile team focusing primarily on the creative disciplines.
Talent Finder
Kevin has worked in recruitment for over 10 years in multiple fields and his enthusiasm for the video game industry is second to none. Kevin is currently looking after our Arts and Animation department for PC and Console game studios.
Art & Animation Recruiter
Reach out and we'll reach back