Start your career search here
Welcome to our job search page where you can find a range of jobs in video games. We are a people business so if you prefer just pick up the phone to discuss your needs, we are here and ready to take your call.




Your Job search: 92 results
UI Artist - Scotland
Region: United Kingdom
Location: Scotland
Salary: DOE
UI Artist required to work across current and future mobile titles to be played by millions.
Physics Programmer
Region: United Kingdom
Location: Nottingham
Salary: DOE
Physics Programmer required to work on a AAA console/pc title.
Network Programmer - UK
Region: United Kingdom
Location: Oxford
Salary: DOE
We are currently looking for an experienced Network Programmer to work on multiple AAA titles currently in development for all platforms.
Software Engineer - Canada
Region: Canada
Location: Nova Scotia
Salary: $60-80,000
Software Engineer required to design and implement code as needed for AAA projects.
Senior Unity Programmer - Chengdu
Region: Asia
Location: China
Salary: DOE
We're looking for skilful, quick, startup-style Unity 3D Engineers who want their games to be played by millions of kids around the world.
Senior Game Designer - Midlands
Region: United Kingdom
Location: Midlands
Salary: DOE
We are searching for a Game Designer to work towards a AAA console/PC title to be built on UE4.
Meet our team of recruiters...
Scott has 13 years recruitment experience and 8 years in the video game industry. Scott started in I.T Recruitment within the banking sector, before leveraging his experience to move into the video games industry in 2009 and has never looked back!
Director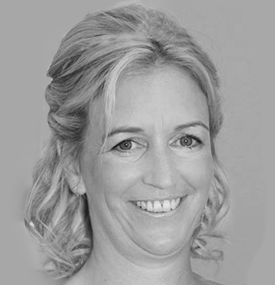 Sarah has worked in video game recruitment for 3 years and is an expert talent finder. Hard working, friendly, approachable and a real people person.
Talent Finder
Laura has worked in recruitment for 7 years and is expert in her chosen field specialising with producers and game designers.
Senior Recruiter
Toby is a dedicated account manger and recruiter, hunting talent across UK & Europe. Always on the look out for solid coders!
Account Manager
After 3 years working in recruitment, Georgio has transitioned into the video games industry to use his experience to help make the games we love. His specialism is with Artists and Animators.
Recruiter - Art & Animation
Reach out and we'll reach back