Jobs in Programming and Development
Are you a top coder? Expert in C++, C# or Java?. Whether you are looking for a development position in console, social, mobile, MMO or VR you will find our job search full of suitable and exclusive opportunities.


Register for work Set up a job alert
Jobs in Programming & Development sector
Your Job search: 44 results
Software Engineer - Canada
Region: Canada
Location: Nova Scotia
Salary: DOE
Software Engineer required to design and implement code as needed for AAA projects.
REMOTE - Senior Back-End Engineer
Region: All
Location: REMOTE
Salary: DOE
We are recruiting two (2) Senior/Lead Back End Developers to work on back-end systems for a company providing market data and valuable metrics on Cryp...
Server Programmer - Dublin
Region: Europe
Location: Ireland
Salary: DOE
We are searching for a Server Programmer to develop the back-end for a new AAA MMO IP.
REMOTE AAA Job - Gameplay Programmer
Region: Remote
Location: REMOTE
Salary: DOE
We are searching for a Senior Gameplay Programmer to work towards a PS4/Xbox1/PC title for an English speaking AAA studio. This is a full time remote...
Engine Programmer - France
Region: Europe
Location: France
Salary: DOE
We are looking for an Engine Programmer to take part in the development and maintenance of a AAA game engine to be used for console/PC titles.
Unity Developer - Scotland
Region: United Kingdom
Location: Scotland
Salary: DOE
We are looking for Unity Developers who have shipped at least one product and bring experience and versatility to the role.
Meet our team of recruiters...
Scott has 13 years recruitment experience and 8 years in the video game industry. Scott started in I.T Recruitment within the banking sector, before leveraging his experience to move into the video games industry in 2009 and has never looked back!
Director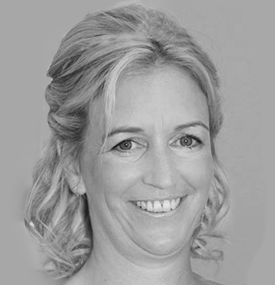 Sarah has worked in video game recruitment for 3 years and is an expert talent finder. Hard working, friendly, approachable and a real people person.
Talent Finder
Laura has worked in recruitment for 7 years and is expert in her chosen field specialising with producers and game designers.
Senior Recruiter
Toby is a dedicated account manger and recruiter, hunting talent across UK & Europe. Always on the look out for solid coders!
Account Manager
After 3 years working in recruitment, Georgio has transitioned into the video games industry to use his experience to help make the games we love. His specialism is with Artists and Animators.
Recruiter - Art & Animation
Reach out and we'll reach back