Jobs in Programming and Development
Are you a top coder? Expert in C++, C# or Java?. Whether you are looking for a development position in console, social, mobile, MMO or VR you will find our job search full of suitable and exclusive opportunities.


Register for work Set up a job alert
Jobs in Programming & Development sector
Your Job search: 41 results
Senior Gameplay Programmer - Tokyo
Region: Asia
Location: Japan
Salary: DOE
Join a studio working on a large AAA multi-player survival fantasy RPG in pre-production being built on UE4 in Tokyo!
Network Programmer
Region: Europe
Location: Germany
Salary: DOE
We are looking for a Network Programmer to support game development teams in a top studio in Germany.
Senior Gameplay Programmer
Region: Canada
Location: Montreal
Salary: DOE
We are searching for a Gameplay Programmer to join a AAA studio on Montreal working on high quality AAA console/PC titles.
Software Developer - Stockholm
Region: Europe
Location: Sweden
Salary: DOE
We are looking for a Senior C++ Programmer to join a tech dept in a mobile/pc games studio in Stockholm. You will develop the SDK that powers games on...
Technical Director
Region: United Kingdom
Location: Yorkshire
Salary: DOE
We are looking for a TD to lead a small but expanding team working towards a globally recognised AAA console/pc title.
C++ Developer - Berlin
Region: Europe
Location: Germany
Salary: DOE
We are looking for a C++ Developer to create amazing user experiences and entertainment for millions of players to enjoy on the go, Together with your...
Meet our team of recruiters...
Scott has 15 years recruitment experience and over 10 years in games. Scott started in I.T Recruitment within the banking sector before leveraging his experience to move into the video games industry in 2009. Scott's specialism is with Programmers!
Director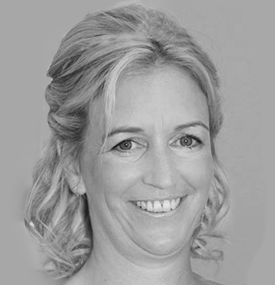 Sarah has worked in video game recruitment for 4 years and is an expert talent finder. Hard working, friendly, approachable and a real people person.
Talent Finder
Laura has worked in recruitment for 10 years and is expert in her chosen field specialising with producers, product managers and marketing professionals.
Senior Recruiter
Toby is a dedicated account manger and recruiter, hunting international talent across the mobile games sector.
Account Manager
If you're an animator who loves to create the characters and creatures that bring games to life, or you create cinematics and cut scenes that drive the story and emotions of players, then Lisa would love to hear from you.
Senior Recruitment Consultant
Reach out and we'll reach back