Why work with InGame on your job search journey?

Why choose InGame Recruitment…?

We are a recruitment consultancy that specilises in the video games industry. We are a passionate and pro active team of professionals who have built long term business relationships with small to multinational and AAA clients. We are structured to assist in your quest for a new challenge, whether you are looking for a job in art, design, programming or production in Europe, Asia, Australia or America try our search facility for your ideal job.


Direct route to the decision maker - We know your industry inside out….We know the vast majority of businesses and decision makers in your industry and speak with key players in recruiting positions every day. We have direct access to the decision maker to chase your application on your behalf which gives you a vital head start on your competition.


Tailored interview preparation - We will give you tailored interview preparation for each interview and pointers of what skills are important to demonstrate to the decision maker.


Honest & detailed feedback - We will always aim to give you the best feedback possible even if at first it may seem harsh. We want you to get the job, therefore we will provide you with positive or negative feedback from a prior interview so you can improve on it moving forward.


Save time! - A job search is a full time job in itself. You are probably starting your job search while still employed which means taking calls or managing your diary can be tricky. We will do all of this for you and your job search will be as streamlined as possible.


Cost & Salary - Our service to you (the candidate) is free. In all cases we have already been paid or agreed a fee to provide our service offering to you. Most companies have separate budgets for salaries, commissions and fees and we never take any of your well earned income. In fact we are in a better position to maximize your earnings as we will have the knowledge of our client's budgets and salary bands.


……………and finally choose a good consultant.
Make sure you choose a good experienced recruitment consultant to work with. Your consultant is the front line of your job search. You should look for experience, industry knowledge and most importantly recommendation. LinkedIn is usually a good source of information to assist you with choosing a reputable consultant.



Meet our team of recruiters...
Scott has 13 years recruitment experience and 8 years in the video game industry. Scott started in I.T Recruitment within the banking sector, before leveraging his experience to move into the video games industry in 2009 and has never looked back!
Director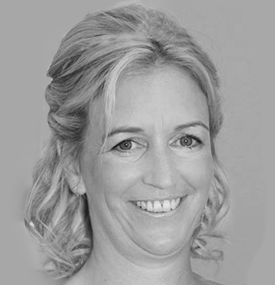 Sarah has worked in video game recruitment for 3 years and is an expert talent finder. Hard working, friendly, approachable and a real people person.
Talent Finder
Laura has worked in recruitment for 7 years and is expert in her chosen field specialising with producers and game designers.
Senior Recruiter
Toby is a dedicated account manger and recruiter, hunting talent across UK & Europe. Always on the look out for solid coders!
Account Manager
Reach out and we'll reach back