Start your career search here
This is a small selection of the vacancies currently available. We are a people business so if you prefer just pick up the phone to discuss your needs, we are here and ready to take your call.




Your Job search: 79 results
Head of User Acquisition
Region: United Kingdom
Location: Scotland
Salary: DOE
You will lead the development, planning and execution of UA strategies leveraging multi million budgets to drive profitable growth on mobile games.
Product Marketing Manager
Region: Canada
Location: Toronto
Salary: DOE
Senior Product Marketing Manager required to lead marketing of a free-to-play game throughout its entire life cycle, from strategy to execution.
REMOTE: Senior Producer
Region: Remote
Location: REMOTE
Salary: DOE
We are looking for a Senior Producer to work on a Ethereum blockchain-based virtual world, built, governed and owned by its users.
Product Marketing Manager
Region: Europe
Location: Sweden
Salary: DOE
We are looking for an experienced Product Marketing Manager who will lead the brand/marketing efforts and shape the growth of a exciting franchise.
REMOTE Gameplay Programmer - Montreal
Region: Remote
Location: REMOTE
Salary: DOE
We are looking for a mid-level and Senior Gameplay Programmer to work on new console/pc titles to be on UE4.
Meet our team of recruiters...
Scott has over 15 years recruitment experience and over 10 years in games. Scott started in I.T Recruitment within the banking sector before leveraging his experience to move into the video games industry in 2009.
Director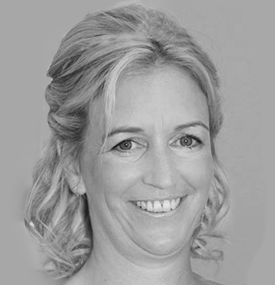 Sarah has worked in video game recruitment since 2016 and is an expert talent finder. Hard working, friendly, approachable and a real people person.
Talent Finder
Toby is a dedicated account manger and recruiter, hunting international talent across the mobile games sector.
Account Manager
Mark has been bringing hope to the recruitment journeys' of his clients and candidates for over 6 years. An expert in the Games Industry market – he is currently supporting talented Producers, Product Managers, and Marketeers.
Senior Recruiter
Kieran has been working in Recruitment for 5 years and it is his mission to bring together the best talent with the best companies in the gaming industry. Kieran works the console desk with the best and brightest programmers to create amazing games.
Recruiter - Programming Desk
Talent Finder
Reach out and we'll reach back