Start your career search here
This is a small selection of the vacancies currently available. We are a people business so if you prefer just pick up the phone to discuss your needs, we are here and ready to take your call.




Your Job search: 75 results
Senior Gameplay Programmer - Tokyo
Region: Asia
Location: Japan
Salary: DOE
Join a studio working on a large AAA multi-player survival fantasy RPG in pre-production being built on UE4 in Tokyo!
UI Artist - South France
Region: Europe
Location: Nice
Salary: DOE
UI Artist wanted to work on an RPG action MMO PC title.
Lead Designer - Amsterdam
Region: Europe
Location: The Netherlands
Salary: DOE
We're currently looking for a Lead Designer to join our AAA team in Amsterdam on a open world title.
Senior Technical Animator
Region: United Kingdom
Location: Yorkshire
Salary: DOE
This is a fantastic opportunity to influence, define and manage the character pipeline of a large, genre-defining AAA console title.
Senior Gameplay Programmer
Region: United Kingdom
Location: London
Salary: DOE
We are searching for a Senior Gameplay Programmer to join a AAA studio in London working towards a massive unannounced console/pc title just started d...
Associate Producer - France
Region: Europe
Location: France
Salary: DOE
We are looking for an experienced Producer whose duty will be to organize the production of a simulation title.
Meet our team of recruiters...
Scott has 15 years recruitment experience and over 10 years in games. Scott started in I.T Recruitment within the banking sector before leveraging his experience to move into the video games industry in 2009. Scott's specialism is with Programmers!
Director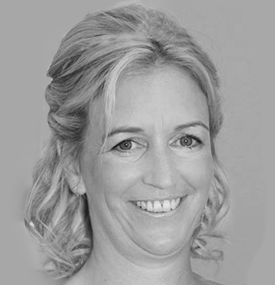 Sarah has worked in video game recruitment for 4 years and is an expert talent finder. Hard working, friendly, approachable and a real people person.
Talent Finder
Laura has worked in recruitment for 10 years and is expert in her chosen field specialising with producers, product managers and marketing professionals.
Senior Recruiter
Toby is a dedicated account manger and recruiter, hunting international talent across the mobile games sector.
Account Manager
If you're an animator who loves to create the characters and creatures that bring games to life, or you create cinematics and cut scenes that drive the story and emotions of players, then Lisa would love to hear from you.
Senior Recruitment Consultant
Reach out and we'll reach back