Product Marketing Manager
Salary:

DOE

Sector:

Marketing

Job Type:

Permanent

Region:

Canada

Location:

Toronto

Ref #:

M66001

Post Date:

28-10-2021 10:01 AM
Senior Product Marketing Manager
As part of the Game team, working in close collaboration with the global Product Marketing team and an extended network of experts (ASO, UA, Consumer & Market Insights, Social Media, Press Relations, Influence, etc.), you will support and lead wider PMM team in the marketing of a free-to-play game throughout its entire life cycle, from strategy to execution. This role is located in our production studio in Toronto but you will also work and coordinate with team members located in various territories worldwide.

Responsibilities:
• Conduct market research, benchmarking and consumer studies to identify the game target audience and define its positioning, marketing pillars and USP
• Create the game brand identity (title, packaging, tone of voice, marketing storytelling…)
• Build launch & yearly marketing plans relying on solid user insights and strategically aligned with product roadmap, with the objective of generating brand awareness and ultimately growing the player base
• Develop marketing programs focusing on innovative activations, viral content and meaningful partnerships, and orchestrate their implementation by coordinating with other teams (Production, Live Ops, UA, Social & Digital, Influence, PR…)
• Optimize the game visibility and performances on the app stores, working hand in hand with the ASO Expert
• Manage promotional assets creation for your game (trailers, web assets, screenshots, store descriptions…)
• Collaborate with the user acquisition team to optimize the advertising campaigns targeting and assets
• Manage game & promotional assets approval with licensors (e.g. Universal, Disney, LEGO, etc.) – if applicable
• Analyze the performances of your marketing campaigns and report to the production team, HQ & licensors
• Participate in game development by making recommendations to improve user experience, engagement, retention, shareability, and to better integrate in-game promotional events and marketing mechanisms

Skills Required:
• 5+ years in consumer marketing, ideally in online entertainment or social products;
• Knowledge and passion for video games from hardcore gamers titles to casual social games, and entertainment as a whole;
• Strong analytical skills with a meticulous mind;
• Creative spirit capable of creating innovative marketing programs that are result oriented;
• Strong leadership skills;
• Ability to work with a wide range of profiles (business, game design, analysts, etc.);
• Advanced English level is a must.
Meet our team of recruiters...
Scott has over 15 years recruitment experience and over 10 years in games. Scott started in I.T Recruitment within the banking sector before leveraging his experience to move into the video games industry in 2009.
Director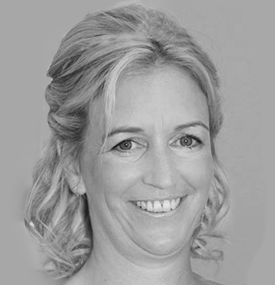 Sarah has worked in video game recruitment since 2016 and is an expert talent finder. Hard working, friendly, approachable and a real people person.
Talent Finder
Toby is a dedicated account manger and recruiter, hunting international talent across the mobile games sector.
Account Manager
Mark has been bringing hope to the recruitment journeys' of his clients and candidates for over 6 years. An expert in the Games Industry market – he is currently supporting talented Producers, Product Managers, and Marketeers.
Senior Recruiter
Kieran has been working in Recruitment since 2016 and it is his mission to bring together the best talent with the best companies in the gaming industry. Kieran works the console desk with the best and brightest programmers to create amazing games.
Recruiter - Programming Desk
Saifur is the youngest member of our team. Saifur brings his enthusiasm, experience and keen interest in technical art and gaming into recruitment. Saifur works in our mobile team focusing primarily on the creative disciplines.
Talent Finder
Kevin has worked in recruitment for over 10 years in multiple fields and his enthusiasm for the video game industry is second to none. Kevin is currently looking after our Arts and Animation department for PC and Console game studios.
Art & Animation Recruiter
Reach out and we'll reach back