Product Marketing Manager
Salary:

DOE

Sector:

Marketing

Job Type:

Permanent

Region:

Europe

Location:

Sweden

Ref #:

M65003

Post Date:

28-08-2021 09:51 AM
Product Marketing Manager

We are looking for an experienced Product Marketing Manager who will lead the brand/marketing efforts as a member of the franchise leadership to help shape the future growth of our franchise. This includes setting the long-range brand strategy, working with consumer and marketplace insights to best position and guide the franchise in the marketplace. You will collaborate with the cross-functional marketing team to craft the launch and go-to-market strategy.
We have a vision of the new game, but we need more than that. So this is where we hope you will build some magic together with us. Our Product Marketing Manager will ensure that our games and services are set up for maximal commercial success. This means you will get to work closely with game teams on shaping the product roadmaps across the portfolio and use your board vision to orchestrate the go-to-market strategy for our live services, a new game or platform/device launches, or geographic expansions.
We want you to bring your experience in collaborating with development teams to engage early in the product development process with a goal of creating a clear product vision, reasons to play/interact with the brand that resonates with the target audience, and a long-range brand strategy that supports our ambitious vision. We also believe that your background in building a new brand and bringing a new game to market will be a huge asset as you work with the brand design team on brand execution elements.
If you are a marketing leader who has experience working with a cross-functional team to build a new brand and a go-to-market strategy for a new game, translating player and business insight into marketable and commercial recommendations to shape the future of games and experiences, read on!
Skills Required:
• A background as a product marketing manager in the gaming and/or entertainment industry.
• Strong experience within product strategy which includes product positioning, go-to-market planning, player insights, and competitive analysis.
• Great communication skills and an ability to influence and inspire others.
• Project management experience and can plan and keep both long- term and short-term deliverables going.
• Strong business acumen that enables you to evaluate business cases and/or opportunities and prioritize actions.
• Open to feedback. You are able to pick up great ideas and can put forward suggestions based on feedback from internal and external sources.
• Passion for insights and consumer research. You continuously identify target audience insights, youth- focused trends, platform best practices/opportunities, and competitive insights to translate into meaningful product updates and experiences.
• A player-centric approach and understanding of the importance of maintaining a good understanding of the products, services, and target audience.
Meet our team of recruiters...
Scott has over 15 years recruitment experience and over 10 years in games. Scott started in I.T Recruitment within the banking sector before leveraging his experience to move into the video games industry in 2009.
Director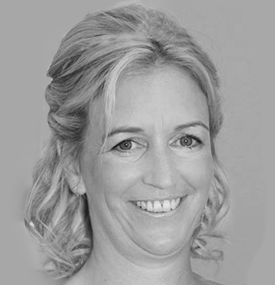 Sarah has worked in video game recruitment since 2016 and is an expert talent finder. Hard working, friendly, approachable and a real people person.
Talent Finder
Toby is a dedicated account manger and recruiter, hunting international talent across the mobile games sector.
Account Manager
Mark has been bringing hope to the recruitment journeys' of his clients and candidates for over 6 years. An expert in the Games Industry market – he is currently supporting talented Producers, Product Managers, and Marketeers.
Senior Recruiter
Kieran has been working in Recruitment since 2016 and it is his mission to bring together the best talent with the best companies in the gaming industry. Kieran works the console desk with the best and brightest programmers to create amazing games.
Recruiter - Programming Desk
Saifur is the youngest member of our team. Saifur brings his enthusiasm, experience and keen interest in technical art and gaming into recruitment. Saifur works in our mobile team focusing primarily on the creative disciplines.
Talent Finder
Kevin has worked in recruitment for over 10 years in multiple fields and his enthusiasm for the video game industry is second to none. Kevin is currently looking after our Arts and Animation department for PC and Console game studios.
Art & Animation Recruiter
Reach out and we'll reach back