Senior Marketing & PR Manager
Salary:

DOE

Sector:

Marketing

Job Type:

Permanent

Region:

Europe

Location:

The Netherlands

Ref #:

P64003

Post Date:

11-10-2021 09:20 AM
We are looking for a dynamic Marketing & PR Manager to join our team. The Marketing and PR Manager will manage and support all marketing activities including developing marketing strategies and executing marketing plan, customer understanding, performance marketing, and PR to drive growth and improve engagement for PC/Mobile games in the Western market.
This person will work closely with other marketing team members, other functional teams in global offices as well as collaborating with marketing partners, vendors, and 3rd party agencies to ensure marketing efforts meet business goals for various PC and Mobile products.

Responsibilities:
Develop the annual marketing plan built on solid player insights and sound business strategies to grow our user base and maintain the long-term brand
Media plan strategy and campaign implementation across PC and mobile as well
Analyze performance of marketing campaigns with data and metrics and optimize accordingly
Optimize and test creative including ad copy to improve campaign performance
Explore and develop new targeting opportunities through campaign trends, analysis, and industry insights to acquire high quality users
Monitor ad spend across all paid channel and build regular reports
Manage 3rd party vendors such as creatives and influencers agencies
Working closely PR agencies to build relevant network of games media and oversee press releases that PR agencies write

Qualifications:
A minimum of 7+ years of marketing experience, gaming industry experience required
PR/communications experience preferably for globally operating companies within gaming or entertainment
Experience successfully managing and optimizing marketing budgets across multiple digital channels
A desire to do both strategic planning and daily execution/optimization
Full understanding of performance marketing including search, social, tracking links, GA, SDK, attribution logic, all type of fraud, and data privacy
Experience and knowledge managing content marketing campaigns
Knowledge of how to run influencer marketing campaigns which includes briefing external partners, reviewing creatives, and selecting suitable creators
Well organized with strong attention to detail
Competent in manipulating data in Excel
Proven communication skills (Business level English)
Esports experiences being a plus
Proficiency in Korean being a plus
Meet our team of recruiters...
Scott has over 15 years recruitment experience and over 10 years in games. Scott started in I.T Recruitment within the banking sector before leveraging his experience to move into the video games industry in 2009.
Director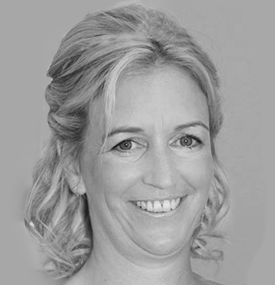 Sarah has worked in video game recruitment since 2016 and is an expert talent finder. Hard working, friendly, approachable and a real people person.
Talent Finder
Toby is a dedicated account manger and recruiter, hunting international talent across the mobile games sector.
Account Manager
Mark has been bringing hope to the recruitment journeys' of his clients and candidates for over 6 years. An expert in the Games Industry market – he is currently supporting talented Producers, Product Managers, and Marketeers.
Senior Recruiter
Kieran has been working in Recruitment since 2016 and it is his mission to bring together the best talent with the best companies in the gaming industry. Kieran works the console desk with the best and brightest programmers to create amazing games.
Recruiter - Programming Desk
Saifur is the youngest member of our team. Saifur brings his enthusiasm, experience and keen interest in technical art and gaming into recruitment. Saifur works in our mobile team focusing primarily on the creative disciplines.
Talent Finder
Kevin has worked in recruitment for over 10 years in multiple fields and his enthusiasm for the video game industry is second to none. Kevin is currently looking after our Arts and Animation department for PC and Console game studios.
Art & Animation Recruiter
Reach out and we'll reach back