REMOTE: Senior Producer
Salary:

DOE

Sector:

Production

Job Type:

Permanent

Region:

Remote

Location:

REMOTE

Ref #:

P63002

Post Date:

28-08-2021 09:59 AM
We are looking for a Senior Producer to work on a Ethereum blockchain-based virtual world, built, governed and owned by its users. It's a truly unique ecosystem with its own decentralized autonomous organization, currency, marketplace and system of property – and it's growing fast! New creations are added daily by creators who use proprietary developer tools to make games, puzzles, scenes, artworks – whatever their imaginations allow. Via their personal avatars, users attend live music events, conferences, exhibitions, dance parties and other experiences every day of the year. What began as a proof-of-concept for assigning ownership of digital real estate to users of a blockchain is now an immersive, ever-expanding and richly detailed metaverse, where anything is possible.

The Challenge

We want to take our platform to the next level, making it best-of-breed among game apps and virtual social worlds. As the Producer, you will drive the restructuring of our Virtual World's value proposition by developing a profound understanding of our players' needs and motivations. You will coordinate with other key stakeholders to iterate the Client and achieve a high-quality product that engages users. You will work daily with the Engineering team and lead a team of highly experienced UX/UI designers and 3D artists to:
• Lead the art and content teams and align efforts to ensure a cohesive experience across the platform and web applications while setting clear creative goals and deliverables.
• Ensure product design meets quality requirements and documentation standards.
• Coordinate with the CEO, Head of Engineering and other team leads to define the game vision and execute on that vision with excellence.
• Direct the overall vision of the product: tone, game play, and meta structure, while leveraging a healthy UGC ecosystem.
• Build and maintain a collaborative relationship with the Engineering team that ensures a best-in-industry production process.
• Anticipate threats to quality and innovation and work effectively with the team leads to mitigate.
• Allocate, coordinate and plan resources in collaboration with external contractors. Anticipate recruitment needs of game designers and participate actively in the recruitment process.
The Requirements
• 5+ years in a Producer role responsible for a key area or feature
• Proven experience owning a core gameplay mechanic, iterating, and shipping
successful products with cross-functional teams
• Experience building and publishing at least two games in a Producer role
• Proficient in all aspects of game design such as gameplay, balancing, and reward system, etc.
• Ability to concisely convey ideas, formulate and develop complex concepts
• Capable of providing focused and inspiring creative leadership, and able to coordinate and motivate a whole design team
• Up-to-date on the social virtual worlds market and trends
• Ability to hold a strong creative vision while also keeping that vision agile
• High visual creativity and passion for developing video games
• Excellent organizational skills
• Sharing our core values: create with passion, care about the future, done is better than perfect, own it, enjoy the ride
Meet our team of recruiters...
Scott has over 15 years recruitment experience and over 10 years in games. Scott started in I.T Recruitment within the banking sector before leveraging his experience to move into the video games industry in 2009.
Director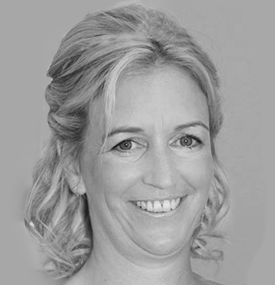 Sarah has worked in video game recruitment since 2016 and is an expert talent finder. Hard working, friendly, approachable and a real people person.
Talent Finder
Toby is a dedicated account manger and recruiter, hunting international talent across the mobile games sector.
Account Manager
Mark has been bringing hope to the recruitment journeys' of his clients and candidates for over 6 years. An expert in the Games Industry market – he is currently supporting talented Producers, Product Managers, and Marketeers.
Senior Recruiter
Kieran has been working in Recruitment since 2016 and it is his mission to bring together the best talent with the best companies in the gaming industry. Kieran works the console desk with the best and brightest programmers to create amazing games.
Recruiter - Programming Desk
Saifur is the youngest member of our team. Saifur brings his enthusiasm, experience and keen interest in technical art and gaming into recruitment. Saifur works in our mobile team focusing primarily on the creative disciplines.
Talent Finder
Kevin has worked in recruitment for over 10 years in multiple fields and his enthusiasm for the video game industry is second to none. Kevin is currently looking after our Arts and Animation department for PC and Console game studios.
Art & Animation Recruiter
Reach out and we'll reach back