Producer - Sydney (Remote working option)
Salary:

DOE

Sector:

Production

Job Type:

Permanent

Region:

Australia

Location:

Sydney

Ref #:

P62001

Post Date:

04-04-2021 11:50 AM
Your mission is to ensure the on-time and on-budget delivery of our mobile RPG game release and game-related website products.

You will be responsible for working with a cross-functional team of designers, product lead, engineers and artists to ensure the successful scoping and implementation of these products. This team will be across time-zones and teams (both internal and external). You will not be required to design the product features, you will be expected to contribute with the stakeholders in defining the project scope and making decisions. You should be exceptionally organised and proactive in being capable of solving blockers that come your way.

If you want a high impact role and if you love unlocking efficiencies, project planning, problem-solving issues and orchestrating complex projects across a range of people and disciplines then we want you to join us!


Here's how you'll contribute:
• Managing the workflows and sequencing of game design, game development and art development done by internal and external teams, to ensure the on-quality, on-time and on-budget delivery of work
• Project management of out-of-game related products such as the marketplace
• Coordinating between all stakeholders to get decisions made, unblock issues, create efficiencies, remove inefficiencies and share communications
• Proactively identifying project risks that affect timeline, sequencing or quality and creating mitigation plans to address
• Identifying and implementing the most effective project management tools for each task based on the team's working cadence - such as google sheets, Slack, emails, JIRA, etc
• Problem-solving issues that will inevitably arise and being proactive and creative in unblocking and resolving these issues

Skills Required:
• 5+ years project management or producer experience
• You are comfortable orchestrating complex projects across engineering, art, design and product disciplines, and across multiple timezones
• You enjoy variety and are willing to work across both game development and out of game products.
• You find that you are always the one taking initiative and being proactive, telling others what resources, input or decisions you need to get stuff done
• Organisation comes naturally, and you are great at taking actions, assigning clear owners, documenting timeline and next actions and prioritising the backlog
• You are a clear communicator and the 'glue' that holds the team together
• You solve problems rather than just identifying them and enjoy finding creative ways to resolve issues and achieve your objectives

Desirable Skills:
• Experience as a producer in mobile game development
• Demonstrated interest in mobile RPGs.
• Experience with project management of website-related products
Meet our team of recruiters...
Scott has 15 years recruitment experience and over 10 years in games. Scott started in I.T Recruitment within the banking sector before leveraging his experience to move into the video games industry in 2009. Scott's specialism is with Programmers!
Director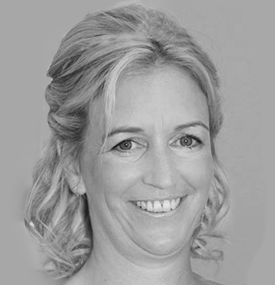 Sarah has worked in video game recruitment for 4 years and is an expert talent finder. Hard working, friendly, approachable and a real people person.
Talent Finder
Laura has worked in recruitment for 10 years and is expert in her chosen field specialising with producers, product managers and marketing professionals.
Senior Recruiter
Toby is a dedicated account manger and recruiter, hunting international talent across the mobile games sector.
Account Manager
If you're an animator who loves to create the characters and creatures that bring games to life, or you create cinematics and cut scenes that drive the story and emotions of players, then Lisa would love to hear from you.
Senior Recruitment Consultant
Reach out and we'll reach back