Gameplay Programmer - South France
Salary:

DOE

Sector:

Programming & Development

Job Type:

Permanent

Region:

Europe

Location:

South France

Ref #:

C55601

Post Date:

23-06-2021 10:13 AM
We are looking for a Gameplay Programmer to join the team to support our growth. The candidate must be flexible, able to work in a highly collaborative environment, prioritize across multiple tasks, work independently as a programmer, and be able to complete tasks on time.

Responsibilities:
• Create new gameplay features following design specifications and provide tools to facilitate their usage.
• Help prototyping features from early intentions and follow their conception and integration closely until they are fully added to the game.
• Communicate and synchronize with other programmers and other departments to ensure feature integration continuity.
• Deploy testing and profiling code to measure the impact of new game features on the existing codebase.
• Help maintaining existing game features, reviewing and debugging existing code, correcting bugs identified by the production and quality control teams.
• Work closely with other programmers to ensure the stability of the game engine codebase when working on shared features and game systems.
• Work with people from other departments in developing the tools required to efficiently make the necessary gameplay adjustments.
• Meet deadlines provided by the project manager and follow a precise build release schedule.
• Help estimate development cost of features and code changes.
Profile:
• Master's degree in engineering or computer science or equivalent.
• At least 2 years of experience as gameplay programmer.
• Extensive knowledge of C++ language.
• Experience using SCM solutions (git, svn, etc.)
• Solid knowledge of client / server network architecture
• Autonomy, ability to work with other teams
• Ability to provide feature integration structures and documentation
• French-English, spoken and written.

Bonus Skills:
Knowledge of scripting language.
Experience with the CryEngine.
Experience working on active online multiplayer games.
Interest in game design.
Meet our team of recruiters...
Scott has 15 years recruitment experience and over 10 years in games. Scott started in I.T Recruitment within the banking sector before leveraging his experience to move into the video games industry in 2009. Scott's specialism is with Programmers!
Director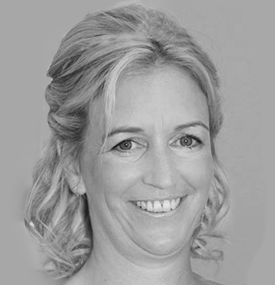 Sarah has worked in video game recruitment for 4 years and is an expert talent finder. Hard working, friendly, approachable and a real people person.
Talent Finder
Laura has worked in recruitment for 10 years and is expert in her chosen field specialising with producers, product managers and marketing professionals.
Senior Recruiter
Toby is a dedicated account manger and recruiter, hunting international talent across the mobile games sector.
Account Manager
If you're an animator who loves to create the characters and creatures that bring games to life, or you create cinematics and cut scenes that drive the story and emotions of players, then Lisa would love to hear from you.
Senior Recruitment Consultant
Reach out and we'll reach back