Art Director - Austin
Salary:

DOE

Sector:

Art & Animation

Job Type:

Permanent

Region:

USA

Location:

Texas

Ref #:

A592003

Post Date:

09-12-2020 11:57 AM
We are looking for an Art Director that will manage a team that is responsible for defining and executing the visual look and feel of a myriad of products from conception through execution. You will work independently and collaboratively with interdisciplinary teams made up of artists, engineers, designers, and production. This person will manage efforts in design, training, coaching, and leadership to ensure
that art assets are created efficiently and within given time constraints. You will work closely with Studio leadership in the evaluation and hiring of all Art resources.

Responsibilities:
Manage a cross discipline team of artists, set art goals, and own the execution strategy.
Collaborate with leadership on evaluation, hiring, and assigning talent for all art disciplines
Manage and guide Art outsource resources to ensure quality work is provided for all games
Develop strategies, eliminate obstacles, and manage the art workflow with other leaders to achieve broader product goals.
Oversees internal R&D for art tools, production pipelines, and content creation.
Work closely with design and production to ensure the art supports the game experience.
Produce concise feedback for concept art, 3d models, rigs, animations, effects, and scenes produced for all games.
Provide communication to articulate ideas and vision to stakeholders and teams.
Stay current on trends, entertainment marketing and bring external insight
Provides day to day artistic feedback and mentorship of individual contributors and leads
Promotes a culture of healthy critique on the art team with a focus on product quality
Attend team meetings with internal team to communicate milestones, and project progression.
Keep up to date on state-of-the-art methods, practices, and technologies focusing on art developments for current and next gen.
Other related duties as assigned

Skills Required:
Minimum 4+ years of experience developing art in the gaming industry
3+ years of leadership experience in a senior or lead Art role.
A portfolio demonstrating previous work to illustrate your marketable artistic vision is required
Bachelor's degree in Art, Design, Animation, or related field, preferred
Thorough understanding of video game development and production pipeline
Prior experience with managing projects and artists to ensure milestones are completed on time, to budget, and to spec.
Prior experience managing Art outsourcing resources. Former Art outsource contacts and relationships a plus.
Advanced knowledge in Photoshop, Illustrator, InDesign, After Effects
Broad knowledge across all art disciplines, including concept, character, animation, environment, VFX, UI, lighting, shading, and rendering
Proven track record of delivering clear and consistent visual feedback that elevates the art team's work.
High level of attention to detail
Demonstrate professionalism and composure while working under tight deadlines
Ability to deliver quality and creativity within the context of a variety of game genres
Meet our team of recruiters...
Scott has 15 years recruitment experience and over 10 years in games. Scott started in I.T Recruitment within the banking sector before leveraging his experience to move into the video games industry in 2009. Scott's specialism is with Programmers!
Director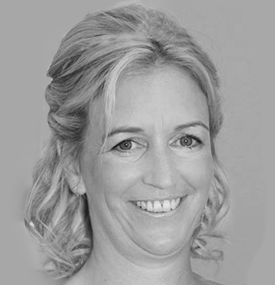 Sarah has worked in video game recruitment for 4 years and is an expert talent finder. Hard working, friendly, approachable and a real people person.
Talent Finder
Laura has worked in recruitment for 10 years and is expert in her chosen field specialising with producers, product managers and marketing professionals.
Senior Recruiter
Toby is a dedicated account manger and recruiter, hunting international talent across the mobile games sector.
Account Manager
If you're an animator who loves to create the characters and creatures that bring games to life, or you create cinematics and cut scenes that drive the story and emotions of players, then Lisa would love to hear from you.
Senior Recruitment Consultant
Reach out and we'll reach back