REMOTE Gameplay Programmer - Montreal
Salary:

DOE

Sector:

Programming & Development

Job Type:

Permanent

Region:

Remote

Location:

REMOTE

Ref #:

C081003

Post Date:

28-08-2021 09:50 AM
Benefits Package
Bonus scheme
Holiday Allowance
Pension scheme
Private medical insurance
Relocation Package
Travel Supplements
Responsibilities:
Develop software in C ++ by applying object-oriented development principles;
Participate in the architecture, design and implementation of the gameplay code while respecting the intentions of the game design;
Collaborate with the game design and animation team and with other members of the programming team to create the best quality gameplay possible;
Quickly prototype new game mechanics;
Debug, keep up to date and optimize gameplay code efficiently.
Experience and qualities required:
University degree in programming, computer engineering, software engineering or equivalent;
5+ years of experience in the industry as a Programmer including at least 3 years in Gameplay;
Have participated in an AAA production from start to finish.
Technical skills:
Strong skills in 3D mathematics and real-time animation techniques;
Strong knowledge of gameplay systems related to playable characters and NPCs;
Knowledge of techniques used in game programming: Animation, IK, Ragdoll,
Strong object-oriented design skills;
Excellent command of C ++;
Experience in profiling and optimizations, an asset;
Experience in multiplayer game development, an asset;
Experience with the UE4 machine, an asset.
Interpersonal qualities:
Ability to work in a team and communicate effectively;
Ability to manage time independently;
Maturity in giving and receiving constructive criticism is expected;
A desire to push back the barriers of video game technology is required;
Effective coaching and knowledge transfer skills;
Knowing how to communicate well.
Meet our team of recruiters...
Scott has over 15 years recruitment experience and over 10 years in games. Scott started in I.T Recruitment within the banking sector before leveraging his experience to move into the video games industry in 2009.
Director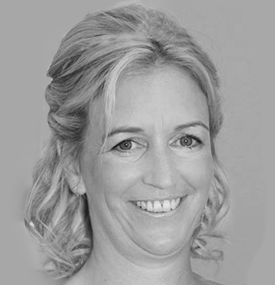 Sarah has worked in video game recruitment since 2016 and is an expert talent finder. Hard working, friendly, approachable and a real people person.
Talent Finder
Toby is a dedicated account manger and recruiter, hunting international talent across the mobile games sector.
Account Manager
Mark has been bringing hope to the recruitment journeys' of his clients and candidates for over 6 years. An expert in the Games Industry market – he is currently supporting talented Producers, Product Managers, and Marketeers.
Senior Recruiter
Kieran has been working in Recruitment since 2016 and it is his mission to bring together the best talent with the best companies in the gaming industry. Kieran works the console desk with the best and brightest programmers to create amazing games.
Recruiter - Programming Desk
Saifur is the youngest member of our team. Saifur brings his enthusiasm, experience and keen interest in technical art and gaming into recruitment. Saifur works in our mobile team focusing primarily on the creative disciplines.
Talent Finder
Kevin has worked in recruitment for over 10 years in multiple fields and his enthusiasm for the video game industry is second to none. Kevin is currently looking after our Arts and Animation department for PC and Console game studios.
Art & Animation Recruiter
Reach out and we'll reach back