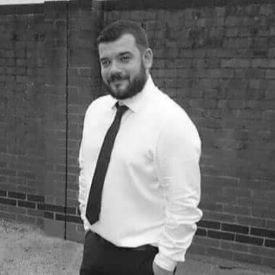 Kevin Baker
Recruiter - Animation
+44 (0)203 286 9543
Kevin has worked in recruitment for over 10 years in multiple fields and his enthusiasm for the video game industry is second to none. Kevin is currently looking after our Animation department for PC and Console game studios.
Kevin's hobbies include fitness, Leeds United, reading fantasy books, and watching movies.
Favourite games: Final Fantasy Series, Last of Us, Football Manager, Uncharted Series, Dark Souls Series, The Witcher 3, Dragon Age: Origins, Tales of Series, Spider-Man, Baldur's Gate, Bioshock Series, God Of War and the Resident Evil Series.
Can you make a game look good? Are you an expert in modelling, motion capture, or animation? If you are looking for the next chapter in your career within animation, please contact Kevin to discuss it further.