Performance Marketing Manager - Mobile Games
Salary:

DOE

Sector:

Marketing

Job Type:

Permanent

Region:

United Kingdom

Location:

London

Ref #:

M13001

Post Date:

28-08-2021 09:46 AM
Benefits Package
Annual salary reviews
Bonus scheme
Child Care Vouchers
Holiday Allowance
Life Insurance
Pension scheme
Private medical insurance
Profit Share
Relocation Package
Performance Marketing Manager
Job Description:
We're looking for a performance marketing manager to join our Performance Marketing Team in London to support our global user acquisition and retargeting campaigns in ad networks, programmatic channels (DSP's) & preload channels.
Our channels include but not limited to Unity Ads, Vungle, IronSource, Digital
Turbine, Aarki, Moloco, Liftoff and many more.
As you would expect we work closely with both companies in the user acquisition and retargeting space and are continuously looking to see how we can further grow and expand these areas.
The performance marketing manager will report directly into the Performance
Marketing Director.
You'll get support from an experienced team and there will be encouragement to use the latest ad tech and techniques and a willingness to always test new things.
We think you'll like it here.
Your role:
• Planning and creation of mobile marketing campaigns for ad networks
• Working closely with our DSP partners on creation and planning of their managed mobile marketing campaigns
• Managing and monitoring budgets
• Analyzing the effectiveness of campaigns and optimizing accordingly to meet KPIs.
• Reporting on campaigns performance
• Focusing on innovation and testing to explore areas of potential in marketing campaigns
• Researching new growth hacking opportunities in the mobile user acquisition scene
• Collaborating internally with different stakeholders (Creative team,
Analytics team…)
• Develop optimization strategies with teams that provide the company with a competitive advantage
Skills Required:
• Extensive experience in a similar role in the user acquisition of top ad networks including publisher level bidding is a must, device level bidding is a plus, working with at least one DSP before is a must with proven success and therefore comfortable with undertaking challenging convention.
• Great communication and interpersonal skills, and an ability to communicate with both business and technical teams as well as management effectively.
• Strong presentation skills with the ability of simplifying complex problems and data sets to develop data- led stories to influence stakeholders.
• Analytically minded with the ability to granularly analyse complex data and make clear strategic recommendations.
• Entrepreneurial spirit of taking ownership and driving results with the ability to conduct financial analysis of business opportunities to meet and exceed goals
• Exceptionally motivated, passionate with an ability to work in self- directed, fast- paced, result- oriented environment
Meet our team of recruiters...
Scott has over 15 years recruitment experience and over 10 years in games. Scott started in I.T Recruitment within the banking sector before leveraging his experience to move into the video games industry in 2009.
Director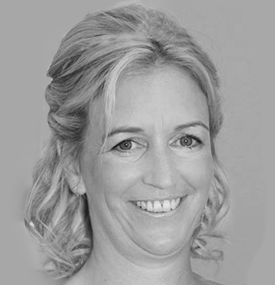 Sarah has worked in video game recruitment since 2016 and is an expert talent finder. Hard working, friendly, approachable and a real people person.
Talent Finder
Toby is a dedicated account manger and recruiter, hunting international talent across the mobile games sector.
Account Manager
Mark has been bringing hope to the recruitment journeys' of his clients and candidates for over 6 years. An expert in the Games Industry market – he is currently supporting talented Producers, Product Managers, and Marketeers.
Senior Recruiter
Kieran has been working in Recruitment since 2016 and it is his mission to bring together the best talent with the best companies in the gaming industry. Kieran works the console desk with the best and brightest programmers to create amazing games.
Recruiter - Programming Desk
Saifur is the youngest member of our team. Saifur brings his enthusiasm, experience and keen interest in technical art and gaming into recruitment. Saifur works in our mobile team focusing primarily on the creative disciplines.
Talent Finder
Kevin has worked in recruitment for over 10 years in multiple fields and his enthusiasm for the video game industry is second to none. Kevin is currently looking after our Arts and Animation department for PC and Console game studios.
Art & Animation Recruiter
Reach out and we'll reach back