Lighting Artist - Tokyo
Salary:

DOE

Sector:

Art & Animation

Job Type:

Permanent

Region:

Asia

Location:

Japan

Ref #:

A536010

Post Date:

04-08-2021 01:49 PM
We are looking for a dedicated lighting artist for an open-world, next generation, console game. If you get a kick out of watching a movie/game with beautiful lighting, and instinctively know how to lead the player using light, materials and color, you're the one we're looking for!
You're someone who lives and breathes lighting and materials, are familiar with different lighting technologies, and proficient in grading. You know how to reach that perfect balance between lighting and post process.
Shapefarm is an independent developer based in Tokyo, that believes that quality of life and quality of work can -and should- go hand-in-hand.
Core responsibilities:

Use light and materials to produce beautiful scenes

Make sure the environments and characters look great

Work with our art director and different teams to make sure the rendered end results are beautiful

Use post processing to give our games that extra punch

Push the limits of UE4 alongside our engineers and tech artists

Create game lighting that is optimized and performant as well as aesthetically beautiful.

Necessary qualifications and experience:
At least 3 years of experience in the industry, including a significant contribution to at least one shipped AAA title

Experience with 1st or 3rd person action/adventure games (preferably AAA)

Understanding of composition and lighting

Good understanding of -and experience with- materials and PBR workflows

Knowledge of UE4 or similar game engines
A strong portfolio

Fluent in English

Bonus Qualifications:

The ability to communicate in Japanese

An interest in other disciplines, such as art or animation

The desire to stay on top of new technologies

Japanese Visa Qualifications
A bachelor's degree or 10 years of experience (education can be counted as experience)

We are…
Humble

Make sure the job gets done

Take responsibility for our work and our actions

Have the willingness to walk the extra mile to help others

Have a positive attitude towards problem solving
Meet our team of recruiters...
Scott has over 15 years recruitment experience and over 10 years in games. Scott started in I.T Recruitment within the banking sector before leveraging his experience to move into the video games industry in 2009.
Director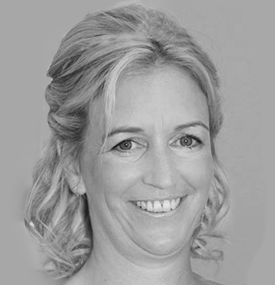 Sarah has worked in video game recruitment since 2016 and is an expert talent finder. Hard working, friendly, approachable and a real people person.
Talent Finder
Toby is a dedicated account manger and recruiter, hunting international talent across the mobile games sector.
Account Manager
Mark has been bringing hope to the recruitment journeys' of his clients and candidates for over 6 years. An expert in the Games Industry market – he is currently supporting talented Producers, Product Managers, and Marketeers.
Senior Recruiter
Kieran has been working in Recruitment since 2016 and it is his mission to bring together the best talent with the best companies in the gaming industry. Kieran works the console desk with the best and brightest programmers to create amazing games.
Recruiter - Programming Desk
Saifur is the youngest member of our team. Saifur brings his enthusiasm, experience and keen interest in technical art and gaming into recruitment. Saifur works in our mobile team focusing primarily on the creative disciplines.
Talent Finder
Kevin has worked in recruitment for over 10 years in multiple fields and his enthusiasm for the video game industry is second to none. Kevin is currently looking after our Arts and Animation department for PC and Console game studios.
Art & Animation Recruiter
Reach out and we'll reach back