Server Engineer (C++) - Austin
Salary:

DOE

Sector:

Programming & Development

Job Type:

Permanent

Region:

USA

Location:

Texas

Ref #:

C592002

Post Date:

29-11-2020 09:41 AM


Responsibilities:
Design, implement well-engineered, secure, reliable, maintainable, and bug-free applications and systems
Integrate online services into our games.
Develop and maintain networking systems on different gaming platforms.
Develop and document technical coding
Integrate existing client/server systems with 3rd party platforms
Identify technical, security and developmental risks/obstacles and generate solutions
Optimization of data and packets sent between the game client and the game servers.
Maintain confidentiality internal information.
Follow best practices, processes, and systems standards
Keep up to date on state-of-the-art methods, practices, and technologies
Other related duties as assigned

Skills Required:
Bachelor's degree in Engineering, Computer Science, or equivalent professional experience
Minimum four-year's of engineering experience
Strong C++ skills required
Strong understanding of multi-threaded and asynchronous programming.
Familiarity with Platform and cloud-based services and engineering development
Knowledge of low level networking libraries and systems (curl, REST)
In-depth knowledge of game development and programming languages
Knowledge of live game services such as: matchmaking systems, statistics tracking, friend management
Solid MySQL, Cassandra, Java, Python, and XML knowledge and experience
Understanding and experience of external tools such as Confluence, Jira
Knowledge of PC, Xbox and Playstation consoles and SDKs. Experience developing online features that interact with the Playstation Network and Xbox Live is a plus
Strong written and verbal communication skills.
Excellent critical and analytical skills.

Benefits:
Opportunities to acquire new skills within game development.
Be a part of a fun and lively work environment in the heart of Austin, Texas
We offer a full benefits package.
Regular company team events!
Meet our team of recruiters...
Scott has 15 years recruitment experience and over 10 years in games. Scott started in I.T Recruitment within the banking sector before leveraging his experience to move into the video games industry in 2009. Scott's specialism is with Programmers!
Director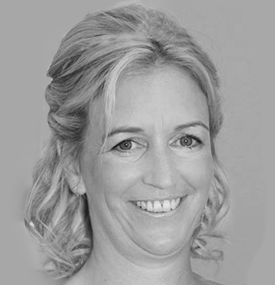 Sarah has worked in video game recruitment for 4 years and is an expert talent finder. Hard working, friendly, approachable and a real people person.
Talent Finder
Laura has worked in recruitment for 10 years and is expert in her chosen field specialising with producers, product managers and marketing professionals.
Senior Recruiter
Toby is a dedicated account manger and recruiter, hunting international talent across the mobile games sector.
Account Manager
If you're an animator who loves to create the characters and creatures that bring games to life, or you create cinematics and cut scenes that drive the story and emotions of players, then Lisa would love to hear from you.
Senior Recruitment Consultant
Reach out and we'll reach back