Tools Programmer - Remote AAA
Salary:

DOE

Sector:

Programming & Development

Job Type:

Permanent

Region:

Remote

Location:

REMOTE

Ref #:

C561002

Post Date:

20-07-2021 04:23 PM
Key Duties:
Develop and maintain bespoke content creation tools and pipelines to the highest standards. Research new technology, techniques and ideas. Support a large team of content creators and developers using the tools


Skills Required:

• A solid understanding of C++ within a tools development environment
• A desire to make tools.
• Experience of asset pipeline design and implementation.
• Experience writing standalone tools for data conversion or batch processing
• A degree or equivalent in a relevant subject such as games, computer science, maths or engineering.
• Experience using version control software, P4, Plastic Git Hub etc.
• Ability to write clear and maintainable code
Desirable Skills:

• Experience of C#
• Experience of development on console and PC platforms.
• Knowledge of Unreal (UE4)
• 3DS Max SDK, Max Script or PyMxs development
• Scripting language experience
• Strong 3D maths skills.
• Good industry track record, such as previously published products and tools development experience.
Personal Attributes:

• An ideal candidate will be highly driven and self-motivated
• Attention to detail
• Strong communication and problem-solving skills
• Good teamwork skills
• A passion for games.
Meet our team of recruiters...
Scott has 15 years recruitment experience and over 10 years in games. Scott started in I.T Recruitment within the banking sector before leveraging his experience to move into the video games industry in 2009. Scott's specialism is with Programmers!
Director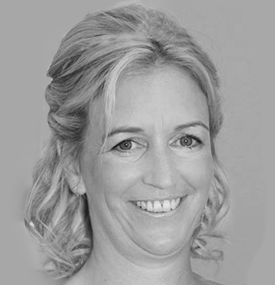 Sarah has worked in video game recruitment for 4 years and is an expert talent finder. Hard working, friendly, approachable and a real people person.
Talent Finder
Laura has worked in recruitment for 10 years and is expert in her chosen field specialising with producers, product managers and marketing professionals.
Senior Recruiter
Toby is a dedicated account manger and recruiter, hunting international talent across the mobile games sector.
Account Manager
If you're an animator who loves to create the characters and creatures that bring games to life, or you create cinematics and cut scenes that drive the story and emotions of players, then Lisa would love to hear from you.
Senior Recruitment Consultant
Reach out and we'll reach back