Senior 2D Artist - Guildford
Salary:

DOE

Sector:

Art & Animation

Job Type:

Permanent

Region:

United Kingdom

Location:

Guildford

Ref #:

A541003

Post Date:

10-12-2020 10:41 AM
Senior 2D Artist

We are looking for an experienced and talented Senior 2D Artist with a focus on stylised illustration to join our team and take our game to a new level of excellence.
As a generalist you'll be working closely with the wider art team to bring a vision to life, creating extraordinary art assets and concepts ranging from backgrounds and characters to UI assets and icons. You are flexible and able to set a high benchmark for the project's artistic style, and inspire others to do the same. You are an excellent communicator and a team player, able to solve creative problems within a project's constraints. Unity working knowledge is a strong plus.
Responsibilities
Your primary role is to assist the art lead in setting a high-quality benchmark for the artwork on the game, creating characters, backgrounds and UI assets and aiding with implementation.
You will create concept art as well as final assets in the style of the game.
You would play a key role in our game's visual identity, ensuring and pushing for exceptional quality across all aspects of the art discipline.
You work closely with the rest of the art team to document best practices.
You take initiative on improving, streamlining and developing art pipelines and documentation across the game
You work closely with design and code to create and implement artwork that matches the design lead's needs for the game.
You will track your time and report your progress, or any risks and issues daily, or at the point of identification.
You are able to assist and mentor more junior artists.
Skills and Requirements
You have a minimum of 3 years experience working in mobile games
You are able to quickly draft concept art to explore different ideas
Some knowledge of UI/UX, able to create UI assets that match the tone and style of the game
You are able to take sketches or concepts and render them to their final state, matching the tone and style of the game
If needed, you are able to help and advise the wider art team, ensuring a high level of quality artwork across the game
You have some experience in creating and updating style guides, ensuring consistent artwork across the game
Highly proficient in Adobe Photoshop
You have experience working in 2D games and pipelines
Experience working with Unity is a plus
We're expecting to see a portfolio with good variation — ideally with focus on mobile and casual audiences — and we are looking for personalities excited by the chance to join a rapidly growing team and help us set and achieve a new standard of quality and efficiency!
Meet our team of recruiters...
Scott has 15 years recruitment experience and over 10 years in games. Scott started in I.T Recruitment within the banking sector before leveraging his experience to move into the video games industry in 2009. Scott's specialism is with Programmers!
Director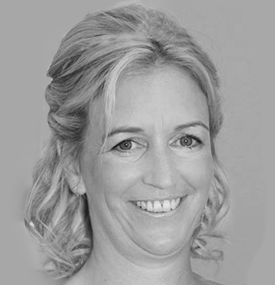 Sarah has worked in video game recruitment for 4 years and is an expert talent finder. Hard working, friendly, approachable and a real people person.
Talent Finder
Laura has worked in recruitment for 10 years and is expert in her chosen field specialising with producers, product managers and marketing professionals.
Senior Recruiter
Toby is a dedicated account manger and recruiter, hunting international talent across the mobile games sector.
Account Manager
If you're an animator who loves to create the characters and creatures that bring games to life, or you create cinematics and cut scenes that drive the story and emotions of players, then Lisa would love to hear from you.
Senior Recruitment Consultant
Reach out and we'll reach back