Art Director - London
Salary:

DOE

Sector:

Art & Animation

Job Type:

Permanent

Region:

United Kingdom

Location:

London

Ref #:

A13502

Post Date:

14-08-2021 09:45 AM
Benefits Package
Gym membership
Holiday Allowance
Life Insurance
Pension scheme
Private medical insurance
Profit Share
Relocation Package
Training Courses
Travel Supplements
We are looking for an experienced Art Director to be a key addition to our product leadership team and to drive forward a succesfull live game team.

Responsibilities:
You will be driving the artistic direction of one of our most popular live games. You will work closely with the game designers to come up with creative solutions to game design problems.

You will manage a diverse team of talented artists, mentoring and coaching them towards excellence. You will inspire and motivate the artists, leading by example and nurturing a collaborative environment.

Using a thorough knowledge of art production process and best practises, you will be responsible for the quality of the art in the game, giving concise and constructive feedback to the art team. You will have ownership over the internal art team's schedule as well as building a strong relationship with our external art partners.

As the spokesperson for art in the game's leadership team, you will collaborate closely with producers, game designers, developers, business performance managers, player insights and marketing.

Skills Required:
• You possess a true passion for games and game making.
• You have a proven track record leading art on several top tier games preferably in the casual mobile space.
• You are a player advocate that understands how to deliver high quality art that meets the players needs.
• You are a strong visual and verbal communicator with the ability to give concise and meaningful feedback.
• You possess strong organizational skills and feel at home with project planning, art pipelines, style guides and other necessary documentation and tools.
• You are an expert in Adobe Creative Suite and have experience with other relevant industry tools such as Jira, source control etc.
• You have demonstrable understanding of foundation art principles including drawing, shape language, colour theory, anatomy, lighting etc. (Portfolio required).
• Ability to create, and direct creation of, appealing art in the relevant style within appropriate time frames.
• You have a keen understand of technical constraints, optimizations and the implementation of content.
• You're an experienced people manager who understands which mix of competencies you need in your team to excel and drive great performance

Desirable skills:
• Interest in visual and interaction design.
• Skills in Maya or similar 3D software.
• Experience working in an agile project environment.
• Previous experience creating casual and/or mobile games.
Meet our team of recruiters...
Scott has over 15 years recruitment experience and over 10 years in games. Scott started in I.T Recruitment within the banking sector before leveraging his experience to move into the video games industry in 2009.
Director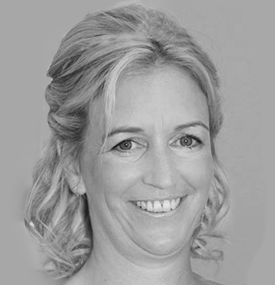 Sarah has worked in video game recruitment since 2016 and is an expert talent finder. Hard working, friendly, approachable and a real people person.
Talent Finder
Toby is a dedicated account manger and recruiter, hunting international talent across the mobile games sector.
Account Manager
Mark has been bringing hope to the recruitment journeys' of his clients and candidates for over 6 years. An expert in the Games Industry market – he is currently supporting talented Producers, Product Managers, and Marketeers.
Senior Recruiter
Kieran has been working in Recruitment since 2016 and it is his mission to bring together the best talent with the best companies in the gaming industry. Kieran works the console desk with the best and brightest programmers to create amazing games.
Recruiter - Programming Desk
Saifur is the youngest member of our team. Saifur brings his enthusiasm, experience and keen interest in technical art and gaming into recruitment. Saifur works in our mobile team focusing primarily on the creative disciplines.
Talent Finder
Kevin has worked in recruitment for over 10 years in multiple fields and his enthusiasm for the video game industry is second to none. Kevin is currently looking after our Arts and Animation department for PC and Console game studios.
Art & Animation Recruiter
Reach out and we'll reach back