Level Designer - South France
Salary:

DOE

Sector:

Game Design

Job Type:

Permanent

Region:

Europe

Location:

South France

Ref #:

D03700

Post Date:

13-09-2021 10:49 AM
Benefits Package
Annual salary reviews
Bonus scheme
Holiday Allowance
Pension scheme
Private medical insurance
Profit Share
Relocation Package
Travel Supplements
We are looking for an experienced, passionate and ambitious Level Designer to work on a unannounced project.

Profile:
As we are a human-size team, this project will ask you to show great autonomy and proactivity in your work.
- If you are very creative and able to rely on solid videogame culture
- If you master the different phases of level design (sketch, block, prototype...)
- If you have a good ability to translate the design intentions into a game situation
- If you like to work in a team with the different poles (art, code, design, production)
- If you can analyze and synthesize
Responsibilities:
- You will design levels under the guidance of the Lead Level Designer
- You will have to integrate and adjust the elements that make up the levels
- You will create and update the Level Design documents
Meet our team of recruiters...
Scott has over 15 years recruitment experience and over 10 years in games. Scott started in I.T Recruitment within the banking sector before leveraging his experience to move into the video games industry in 2009.
Director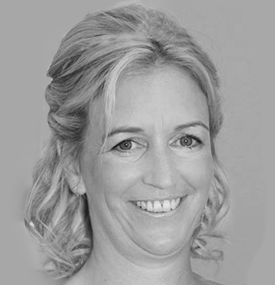 Sarah has worked in video game recruitment since 2016 and is an expert talent finder. Hard working, friendly, approachable and a real people person.
Talent Finder
Toby is a dedicated account manger and recruiter, hunting international talent across the mobile games sector.
Account Manager
Mark has been bringing hope to the recruitment journeys' of his clients and candidates for over 6 years. An expert in the Games Industry market – he is currently supporting talented Producers, Product Managers, and Marketeers.
Senior Recruiter
Kieran has been working in Recruitment since 2016 and it is his mission to bring together the best talent with the best companies in the gaming industry. Kieran works the console desk with the best and brightest programmers to create amazing games.
Recruiter - Programming Desk
Saifur is the youngest member of our team. Saifur brings his enthusiasm, experience and keen interest in technical art and gaming into recruitment. Saifur works in our mobile team focusing primarily on the creative disciplines.
Talent Finder
Kevin has worked in recruitment for over 10 years in multiple fields and his enthusiasm for the video game industry is second to none. Kevin is currently looking after our Arts and Animation department for PC and Console game studios.
Art & Animation Recruiter
Reach out and we'll reach back