Game Director - AAA Console/PC
Salary:

DOE

Sector:

Game Design

Job Type:

Permanent

Region:

United Kingdom

Location:

Manchester

Ref #:

P46606

Post Date:

01-03-2020 10:55 AM
Benefits Package
Annual salary reviews
Holiday Allowance
Pension scheme
We're looking for a new Game Director to join us and lead a new project team on one of our most renowned titles. You'll be responsible for leading the creative vision of the project, and providing support, mentoring and guidance to the wider design team. The ideal candidate will have a demonstrable track record as a Creative Lead or Lead Designer on multiple high-profile titles.
REQUIREMENTS
Working Knowledge of the whole development process

Ability to communicate clearly with all development disciplines.

Approachable to all staff

Constantly striving to improve the overall quality of the game

Must have a focus on design, centred around the player experience

Previously shipped 1 x game as a Game Director

Has a very positive attitude and can inspire positivity in the development team

can account for all the challenges of game development, in terms of schedule, technical constraints, and the demands of the publisher and audience.

Able to identify talented developers and nurture career progression in the studio.

Have shipped at least 1 game in a similar role

Excellent working knowledge of industry software packages such as MS Office, Project management software and version control software

Working knowledge of Agile development

Preferred development experience of action, horror and Sci-Fi games.
RESPONSIBILITIES
Create a captivating vision for the project that key stakeholders understand and inspire the development team.

Responsible for ensuring all team members of the project always understand the vision.

Be able to use both passion and logic to articulate and defend their Creative Vision

Lead the team decisively in defining, articulating and executing the Creative vision

Work closely within a leadership team to ensure the project reaches a high-quality standard whilst also achieving milestone goals within deadlines.

Engage with team members to ensure their creative voices are heard during development.

Represent the views of the project team during more senior meetings.

Do your best to ensure team morale is high during development.

Ability to work effectively in team sizes 20-30 people.

Work closely with Development managers to ensure the project remains within budget

Show awareness for the commercial appeal of vision and direction.

Responsible for ensuring the vision is within an attainable scope for the chosen team and dates.

Reporting the game's quality progress to the team, studio management, and externals
Meet our team of recruiters...
Scott has 15 years recruitment experience and over 10 years in games. Scott started in I.T Recruitment within the banking sector before leveraging his experience to move into the video games industry in 2009. Scott's specialism is with Programmers!
Director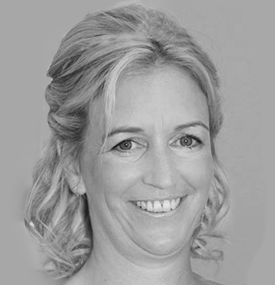 Sarah has worked in video game recruitment for 4 years and is an expert talent finder. Hard working, friendly, approachable and a real people person.
Talent Finder
Laura has worked in recruitment for 10 years and is expert in her chosen field specialising with producers, product managers and marketing professionals.
Senior Recruiter
Toby is a dedicated account manger and recruiter, hunting international talent. Toby specialises in the mobile market and is always on the look out for solid coders!
Account Manager
If you're an animator who loves to create the characters and creatures that bring games to life, or you create cinematics and cut scenes that drive the story and emotions of players, then Lisa would love to hear from you.
Senior Recruitment Consultant
Reach out and we'll reach back