Development Director - Console/PC
Salary:

DOE

Sector:

Production

Job Type:

Permanent

Region:

United Kingdom

Location:

North West UK

Ref #:

P46603

Post Date:

01-08-2021 10:48 AM
Benefits Package
Pension scheme
Holiday Allowance
Annual salary reviews
We are looking for a highly skilled and motivated Development Director who can manage other producers to ensure that the right people are working on the right things at the right time. You'll be looking at long term studio-wide scheduling plans to make sure the multiple projects get the resources when they most need it. Likewise, you'll be agile and pragmatic enough to move things around when needed. This role will report into the CEO.

Requirements:
Production focussed background in video game development
Proven record of managing Development Managers/Producers of all levels.
In-depth knowledge of development practices off all disciplines
Clear and open communication style which encourages collaboration
An open-minded and inclusive mind-set
Solid and relevant management experience in the game industry.
Strong people communication and leadership skills.
Can quickly build trust and credibility; liaising with development teams and management
Business-driven with a commitment to developing long term success of the company.
Confident ability to respond to the needs of the team when facing changes and solving problems.
Confident in giving others trust and mandate, and in following-up with constructive feedback on results and efforts.
Efficient with your and other's time, and always strive to improve.
Able to demonstrate current knowledge and passion for Video Games
Roles & Responsibilities:
Work closely with Game Director and Development managers to ensure the project is both meeting production and quality goals.
Liaise with Managing Director to update on the progress of Projects and studio direction.
Oversee production across the entire studio and identify improvements where necessary.
Ensure staff are appropriately resourced to deliver against the project and operational objectives.
Manage changing priorities and implement plans (staffing, space planning etc.) to make sure project and studio goals are met.
Collaborate with development managers and financial controller to plan budgets based on forecast and target metrics.
Able to identify talented developers and nurture career progression in the studio.
Write documentation, such as Statements of Work, Production proposals, Production plans, contracts, leases, and other legal documents and agreements.
Reach out to external parties to create potential partnerships which can be leveraged for resources and cost advantages.
Analyse feedback, project metrics and retrospectives to drive studio improvements, create preventative procedures and plan for future projects within the studio.
Provide mentoring, development and performance management to development managers
Meet our team of recruiters...
Scott has over 15 years recruitment experience and over 10 years in games. Scott started in I.T Recruitment within the banking sector before leveraging his experience to move into the video games industry in 2009.
Director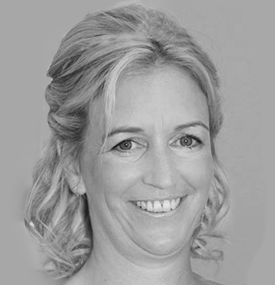 Sarah has worked in video game recruitment since 2016 and is an expert talent finder. Hard working, friendly, approachable and a real people person.
Talent Finder
Toby is a dedicated account manger and recruiter, hunting international talent across the mobile games sector.
Account Manager
Mark has been bringing hope to the recruitment journeys' of his clients and candidates for over 6 years. An expert in the Games Industry market – he is currently supporting talented Producers, Product Managers, and Marketeers.
Senior Recruiter
Kieran has been working in Recruitment for 5 years and it is his mission to bring together the best talent with the best companies in the gaming industry. Kieran works the console desk with the best and brightest programmers to create amazing games.
Recruiter - Programming Desk
Talent Finder
Reach out and we'll reach back