Senior Producer - Barcelona
Salary:

DOE

Sector:

Production

Job Type:

Permanent

Region:

Europe

Location:

Spain

Ref #:

P50710

Post Date:

28-07-2021 09:03 AM
Product Team:
We create all our own games – come make your mark on the game industry with us.
Work on games that have millions of daily users all over the world.
Focus on creating and having fun. There are no office politics here.
Learn, lead and work in a team of many talents, including art, dev, analytics and marketing.
Responsibilities:
Deliver and produce our games on time and to the highest possible standard.
Motivate and engage the team throughout the entire game development process.
Oversee the development and creation of free-to-play game products from concept through to implementation and post-launch updates.
Ensure that the team remains focused on the vision and plan for each of the games.
Work directly with game designers, software engineers, and game artists to ensure that the games are on the right path.
Operate effective schedules to balance business objectives and resource constraints.
Maintain an accurate, detailed, and up-to-date project plan.
Drive the overall quality of our games, working closely with product management and lead game designers.
Skills Required:
Advanced understanding of game development processes.
Excellent management and leadership skills.
Strong ability to communicate effectively, both internally with colleagues and externally with the company's business contacts and partners.
Passion for mobile games.
Strong project management and data analysis skills.
Experience Required:
Experience in shipping or launching at least 2 mobile games in a producer role.
3+ years of experience working in game production.
Knowledge of freemium/free-to-play (F2P) games.
Extensive experience in leading, motivating, and driving teams to success.
Experience with multiple game mechanics and platforms (i.e. mobile, social, casual).
Benefits:
Diverse work with exciting daily challenges, working as part of a young team in a fun, relaxed environment.
The opportunity for personal and professional development.
Participation in attractive projects.
Meet our team of recruiters...
Scott has over 15 years recruitment experience and over 10 years in games. Scott started in I.T Recruitment within the banking sector before leveraging his experience to move into the video games industry in 2009.
Director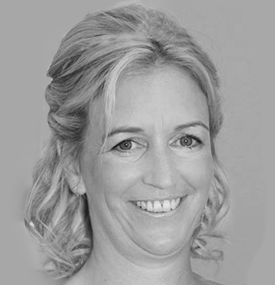 Sarah has worked in video game recruitment since 2016 and is an expert talent finder. Hard working, friendly, approachable and a real people person.
Talent Finder
Toby is a dedicated account manger and recruiter, hunting international talent across the mobile games sector.
Account Manager
Mark has been bringing hope to the recruitment journeys' of his clients and candidates for over 6 years. An expert in the Games Industry market – he is currently supporting talented Producers, Product Managers, and Marketeers.
Senior Recruiter
Kieran has been working in Recruitment for 5 years and it is his mission to bring together the best talent with the best companies in the gaming industry. Kieran works the console desk with the best and brightest programmers to create amazing games.
Recruiter - Programming Desk
Talent Finder
Reach out and we'll reach back