REMOTE (continental Europe): Infrastructure Engineer
Salary:

DOE

Sector:

Programming & Development

Job Type:

Permanent

Region:

USA

Location:

REMOTE

Ref #:

C45690

Post Date:

05-07-2021 03:51 AM
This is a great opportunity to Join a fast-paced startup pioneering novel metrics, data products, and insights surrounding the economics, markets, usage, health, and other aspects of public domain.
The company have seen great success in a competitive and dynamic market ad are growing at a good pace organically and need someone on the infrastructure side working out of continental Europe.

Can only consider applicants based in continental Europe.

Responsibilities:
• Assist in infrastructure engineering areas, including applications, deployment & monitoring, server automation & monitoring, and database automation & monitoring and other platform technologies.
• Maintain and improve performance and security of existing infrastructure.
• Design, test, and deploy new blockchain (cryptocurrency) nodes and improve and enhance existing infrastructure.
• Compile and manage infrastructure and security documentation including systems inventory, alert libraries, and process run books.
• Troubleshoot and assist in diagnosing, solving or escalating infrastructure problems.
• Research and evaluate databases, queues, container orchestration systems and other fundamental technologies, and participate in devising a strategy of platform development.
• Strong sense of ownership, entrepreneurial spirit, capable of driving towards solutions independently while seeking feedback when appropriate.

Basic Qualifications
• Solid foundation of Linux systems administration experience
• 2+ years of experience with PostgreSQL; understanding of replication, failover, backups
• 2+ years of Docker experience including Docker Swarm
• Solid command of Ansible, Salt or like technologies
• Solid command of scripting languages (Python, Bash, etc.)
• Capability to write concise technical documentation
• Understanding of reverse proxying and load balancing (NGINX, HAProxy,etc.) Experience with Git
Meet our team of recruiters...
Scott has over 15 years recruitment experience and over 10 years in games. Scott started in I.T Recruitment within the banking sector before leveraging his experience to move into the video games industry in 2009.
Director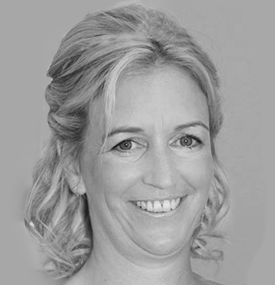 Sarah has worked in video game recruitment since 2016 and is an expert talent finder. Hard working, friendly, approachable and a real people person.
Talent Finder
Toby is a dedicated account manger and recruiter, hunting international talent across the mobile games sector.
Account Manager
Mark has been bringing hope to the recruitment journeys' of his clients and candidates for over 6 years. An expert in the Games Industry market – he is currently supporting talented Producers, Product Managers, and Marketeers.
Senior Recruiter
Kieran has been working in Recruitment for 5 years and it is his mission to bring together the best talent with the best companies in the gaming industry. Kieran works the console desk with the best and brightest programmers to create amazing games.
Recruiter - Programming Desk
Talent Finder
Reach out and we'll reach back