REMOTE: Infrastructure Engineer / Linus Sys Administrator
Salary:

$80-110,000

Sector:

Programming & Development

Job Type:

Permanent

Region:

USA

Location:

REMOTE

Ref #:

C45690

Post Date:

19-02-2020 11:03 AM
Join a fast-paced startup pioneering novel metrics, data products, insights surrounding the economics, markets, usage, health, and other aspects of public cryptocurrency blockchains like Bitcoin and Ethereum (and other crypto networks).

We are looking for an Infrastructure Engineer/Linus Sys Administrator to manage and improve our cloud, bare metal infrastructure and database architecture, development operations, and data quality assurance and control processes.

You will be surrounded by talented people passionate about decentralized economies and the data behind them. Break new ground, create exciting new data-driven research and products, and help shape future economies.

Remote working will be considered.

Responsibilities:
● Work with team lead and developers to design, test, integrate, and deploy new projects. Docker cluster design and deployment, server automation/monitoring, and database automation.
● Assist with existing technology, improving performance, and maintaining the legacy network.
● Assist in monitoring and refinement of existing infrastructure security systems, such as VLAN, firewalls, HAProxy, routing, etc.
● Assist in compiling the documentation project for IT Infrastructure using Git and Markdown. Managing that document base, and creating all associated documents needed in Google Docs, Confluence, etc.
● Troubleshoot, and assist in solving or escalating technical problems involving IT systems and databases. Respond to trouble tickets and escalation issues through monitoring and ticket management processes.
● Development and containerization of Docker based systems using configuration management in repositories/registry, and scripted deployment such as Ansible.
● Develop automation tools within best practice specifications, perform code reduction/re-engineering, and documentation of programming methods/deployment steps.
● Diagnose and troubleshoot high availability database and application servers, including best practice and IT protocol.
Skills Required:
● 5+ years of Linux administration experience
● 2+ years of Docker experience
● 3+ years of experience with PostgreSQL; understanding of replication, failover, backups
● Solid command of scripting languages (Python, Bash, etc)
● Capability to write concise technical documentation
● Understanding of reverse proxying and load balancing (nginx, HAProxy, etc)
● Experience with Ansible
● Experience with Git
● Experience with CI/CD pipelines (Gitlab CI, Jenkins, etc)

Bonus Skills:
● Familiarity with Apache Mesos, DC/OS, Marathon
● Experience with managing large PostgreSQL clusters and Postgres HA software (Patroni, etc)
● Experience with Apache Cassandra
● Experience with monitoring software (Prometheus, Grafana)
● Experience with distributed consensus systems (Apache Zookeeper, etcd or Consul)
● Experience with Apache Kafka
● Familiarity with cloud hosting services (AWS, GCP, Azure, etc) and their managed offerings
Meet our team of recruiters...
Scott has 15 years recruitment experience and over 10 years in games. Scott started in I.T Recruitment within the banking sector before leveraging his experience to move into the video games industry in 2009. Scott's specialism is with Programmers!
Director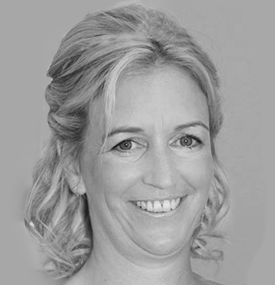 Sarah has worked in video game recruitment for 4 years and is an expert talent finder. Hard working, friendly, approachable and a real people person.
Talent Finder
Laura has worked in recruitment for 10 years and is expert in her chosen field specialising with producers, product managers and marketing professionals.
Senior Recruiter
Toby is a dedicated account manger and recruiter, hunting international talent across the mobile games sector.
Account Manager
If you're an animator who loves to create the characters and creatures that bring games to life, or you create cinematics and cut scenes that drive the story and emotions of players, then Lisa would love to hear from you.
Senior Recruitment Consultant
Reach out and we'll reach back