Technical Director
Salary:

DOE

Sector:

Programming & Development

Job Type:

Permanent

Region:

United Kingdom

Location:

Yorkshire

Ref #:

C46601

Post Date:

01-10-2021 10:06 AM
Benefits Package
Annual salary reviews
Holiday Allowance
Pension scheme
In joining our team, you would have the opportunity to take ownership of key components of a full games production and further develop your skills and career.

Requirements:
• Advanced knowledge of C++ / C#.
• Familiarity with working in 3rd party engines like Unreal Engine 4 and Unity.
• Multiplatform development experience.
• At least 2 years in a Lead Coder or Tech Director role
• Approachable attitude and work ethic.
• Self-motivated worker who can prioritise workload of entire code team.
• Outstanding management and communication skills.
• Strong understanding of game development practices.
• Able to suggest and implement improvements to the company's development practices.
• Well versed in current and emerging Software / Hardware

Responsibilities:
• Take the lead in technical strategy and code direction for the studio.
• Provide concise development progress updates to production team.
• Able to provide feedback, guidance and advice to code team as needed.
• Recognize development and technical risks on projects and implement contingency plans and process to prevent/minimize risk in the future.
• Recruiting coders to build a strong code team.
• Mentoring and developing team members with a focus on performance management.
• Being the standard bearer for coding practices in the studio.
• Developing and maintaining a high bar of quality for the code team.
• Frequently review work and provide feedback to the development team.
• Work closely with other team leads to ensure positive working relationships across all disciplines.
• Working closely with Production team to schedule tasks for entire code team to ensure milestones are met.
Meet our team of recruiters...
Scott has over 15 years recruitment experience and over 10 years in games. Scott started in I.T Recruitment within the banking sector before leveraging his experience to move into the video games industry in 2009.
Director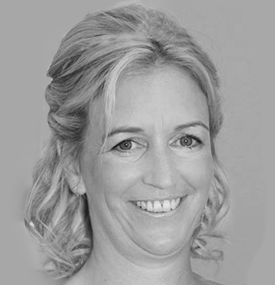 Sarah has worked in video game recruitment since 2016 and is an expert talent finder. Hard working, friendly, approachable and a real people person.
Talent Finder
Toby is a dedicated account manger and recruiter, hunting international talent across the mobile games sector.
Account Manager
Mark has been bringing hope to the recruitment journeys' of his clients and candidates for over 6 years. An expert in the Games Industry market – he is currently supporting talented Producers, Product Managers, and Marketeers.
Senior Recruiter
Kieran has been working in Recruitment since 2016 and it is his mission to bring together the best talent with the best companies in the gaming industry. Kieran works the console desk with the best and brightest programmers to create amazing games.
Recruiter - Programming Desk
Saifur is the youngest member of our team. Saifur brings his enthusiasm, experience and keen interest in technical art and gaming into recruitment. Saifur works in our mobile team focusing primarily on the creative disciplines.
Talent Finder
Kevin has worked in recruitment for over 10 years in multiple fields and his enthusiasm for the video game industry is second to none. Kevin is currently looking after our Arts and Animation department for PC and Console game studios.
Art & Animation Recruiter
Reach out and we'll reach back