Product Manager - Barcelona
Salary:

DOE

Sector:

Production

Job Type:

Permanent

Region:

Europe

Location:

Spain

Ref #:

A39605

Post Date:

10-12-2020 08:41 AM
Benefits Package
Bonus scheme
Gym membership
Holiday Allowance
Private medical insurance
Relocation Package
Training Courses
Responsibilities:
- Responsible of one/several product streams of a game (LiveOps, Balancing, Economy, etc).
- Design, balance, and aim at continuously improving all the live features related to the product stream/s of focus, together with the Game Design team.
- Deliver insightful product performance analysis working elbow-to-elbow with the game's Data Scientist/s.
- Propose / prepare A/B tests and report on the key findings.
- Become the Live Operations champion, ensuring daily/weekly revenue targets are met, by proposing, executing and continuously improving the game's content calendar.
- Delivery Market & Competitors analysis, with special focus on the games operating directly in the same category.

Skills Required:
- Results-oriented and resilient personality.
- Enjoys working with high level of autonomy.
- Exceptional analytical skills.
- Exhibits sound product judgment and business understanding.
- Good communication and interpersonal skills.
- At least 3-4 years of experience in the mobile gaming industry, mainly in product management roles.
- Experience building models and defining data needs; also proficiency in Excel.
- BA/BS degree from a top university.
- Passion for games and mobile gaming.
Meet our team of recruiters...
Scott has 15 years recruitment experience and over 10 years in games. Scott started in I.T Recruitment within the banking sector before leveraging his experience to move into the video games industry in 2009. Scott's specialism is with Programmers!
Director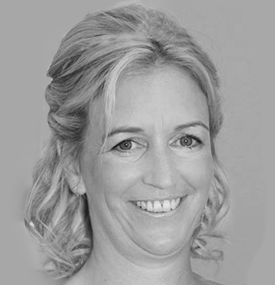 Sarah has worked in video game recruitment for 4 years and is an expert talent finder. Hard working, friendly, approachable and a real people person.
Talent Finder
Laura has worked in recruitment for 10 years and is expert in her chosen field specialising with producers, product managers and marketing professionals.
Senior Recruiter
Toby is a dedicated account manger and recruiter, hunting international talent across the mobile games sector.
Account Manager
If you're an animator who loves to create the characters and creatures that bring games to life, or you create cinematics and cut scenes that drive the story and emotions of players, then Lisa would love to hear from you.
Senior Recruitment Consultant
Reach out and we'll reach back