Lead Artist - Barcelona
Salary:

DOE

Sector:

Art & Animation

Job Type:

Permanent

Region:

Europe

Location:

Spain

Ref #:

A39604

Post Date:

30-07-2021 08:30 AM
Benefits Package
Relocation Package
Private medical insurance
Bonus scheme
Holiday Allowance
Training Courses
Gym membership
Product Discounts
The Lead Artist runs the artistic development of one of our games and is ultimately responsible for quality and efficiency.
You will be responsible in defining the Technical Pipeline, Style Guides and Briefs with the goal to align all contributing teams on the vision of the game we are building. You will initiate and coordinate communication between game and distributed teams.

Responsibilities:
- Being ultimately responsible for quality and execution of art, our Art Leads come with a wealth of experience managing teams and expectations.
- The Lead Artist assures flawless communication, response time, planning and time estimations.
- Creates and aligns on the Roadmaps with their Producer and Head of Product.
- Creates Brief Templates and manages workload with distributed teams.
- Challenges methodologies, creates and communicates visions for new pipelines and tools.
- The Lead Artist acts mostly hands-off, not producing final art, instead facilitates learning and knowledge sharing.

Role requires:
- Creative approach and the drive, ability, adaptability and emotional intelligence to run a successful game production.
- Highly experienced in negotiation and change management.
- Highly proactive, organized, self-driven, customer focused, a great team player and always with a smile.

Skills Required:
- 5 years+ of experience in the games industry as an Art Director, Lead Artist or in a similar management position.
- Able to validate all technical- and quality-aspects of Art.
- Experienced in 3D and 2D software like 3DS Max and Photoshop.
Meet our team of recruiters...
Scott has over 15 years recruitment experience and over 10 years in games. Scott started in I.T Recruitment within the banking sector before leveraging his experience to move into the video games industry in 2009.
Director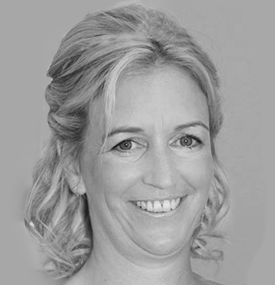 Sarah has worked in video game recruitment since 2016 and is an expert talent finder. Hard working, friendly, approachable and a real people person.
Talent Finder
Toby is a dedicated account manger and recruiter, hunting international talent across the mobile games sector.
Account Manager
Mark has been bringing hope to the recruitment journeys' of his clients and candidates for over 6 years. An expert in the Games Industry market – he is currently supporting talented Producers, Product Managers, and Marketeers.
Senior Recruiter
Kieran has been working in Recruitment for 5 years and it is his mission to bring together the best talent with the best companies in the gaming industry. Kieran works the console desk with the best and brightest programmers to create amazing games.
Recruiter - Programming Desk
Talent Finder
Reach out and we'll reach back