Senior Producer
Salary:

DOE

Sector:

Production

Job Type:

Permanent

Region:

United Kingdom

Location:

Yorkshire

Ref #:

P26603

Post Date:

22-04-2021 04:48 PM
Benefits Package
Relocation Package
Private medical insurance
Life Insurance
Pension scheme
Bonus scheme
Holiday Allowance
Training Courses
Annual salary reviews
As a Senior Producer you will have the opportunity to work on a variety of games across platforms, genres and engines on internal and external projects, helping to ensure their success and quality. You will work with the Head of Production to maintain the internal production methodology and oversee the work of other members of the production department.
The production department is involved in the oversight of all internal projects as well as managing external projects with our games label partners. It is our role to ensure that all projects are planned, budgeted, tracked and any risks to delivering the projects on time are flagged. We help the development teams by dealing with their impediments, helping them to focus on and achieve the project goals. We pull in all of the different stakeholders involved in the project and make sure that the right people are involved in the project at the right time.

Responsibilities:

• Managing projects from initial concept through to publication.
• Managing the development roadmap of your projects, keeping all studios and stakeholders aware of developments throughout a project's lifecycle (including post launch and service support).
• Working with Heads of Departments and Leads to establish a realistic project scope and schedule on your projects.
• Establishing the budget for development and then taking control over where the budget is spent. Being the person responsible for saying 'no' and drawing a line in the sand when the budget is at risk.
• Championing the team when it comes to de-risking projects. Helping the Leads to find the problems, and prevent them, before they occur.
• Being the glue within the teams, the person who steers the ship and brings all the disciplines together.
• Assisting the Head of Production in the creation and application of studio processes and production methods across internal and external projects.
• Assisting the Head of Production with resource allocation across all internal and external projects.
• Supervising Producers, Associate Producers and Production Assistants to help them manage their own projects.
• Ensuring that communication with 3rd parties is maintained via both personal and electronic methods.
• Presenting development progress to stakeholders and commercial teams.

Requirements:

• At least five years of experience in a production role within the games industry.
• A good fit within the studio environment, being friendly, approachable and with a professional work ethic.
• Exceptional project management skills and experience, with a solid understanding of modern project management methodologies and practices.
• Proactive and driven without need for supervision.
• Immaculate written and verbal communication skills.
• A natural leader who can motive and drive development teams and processes.
• Personable and open minded in solving schedule issues relating to the complex development structure of game development.
• Exemplary organisational skills, with the ability to prioritise a varying workload effectively.
• Able to work extremely well under pressure.
• An excellent, up-to-date knowledge of the games industry and gaming trends.
Meet our team of recruiters...
Scott has over 15 years recruitment experience and over 10 years in games. Scott started in I.T Recruitment within the banking sector before leveraging his experience to move into the video games industry in 2009.
Director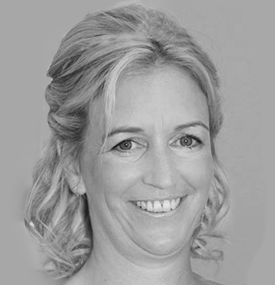 Sarah has worked in video game recruitment since 2016 and is an expert talent finder. Hard working, friendly, approachable and a real people person.
Talent Finder
Toby is a dedicated account manger and recruiter, hunting international talent across the mobile games sector.
Account Manager
Mark has been bringing hope to the recruitment journeys' of his clients and candidates for over 6 years. An expert in the Games Industry market – he is currently supporting talented Producers, Product Managers, and Marketeers.
Senior Recruiter
Kieran has been working in Recruitment for 5 years and it is his mission to bring together the best talent with the best companies in the gaming industry. Kieran works the console desk with the best and brightest programmers to create amazing games.
Recruiter - Programming Desk
Talent Finder
Reach out and we'll reach back