Senior Network Programmer - Paris
Salary:

DOE

Sector:

Programming & Development

Job Type:

Permanent

Region:

Europe

Location:

France

Ref #:

C44530

Post Date:

23-04-2019 10:38 AM
Benefits Package
Holiday Allowance
Pension scheme
Private medical insurance
Product Discounts
Profit Share
Relocation Package
Travel Supplements

We are looking for an experienced and talented Senior Network Programmer for an upcoming MMO game! Online programming is at the core of what we do and at Darewise you will be working with cutting-edge technology to deliver experiences that go beyond current multiplayer games.
Please note that all positions are full-time on-site in Paris, and English is our office's working language. As such, only English language applications will be considered.
Responsibilities:
• As part of our Engineering team, design and implement the network architecture of our games.
• Work with SpatialOS, exciting new technology and drive innovation in an ambitious MMO
project.
• Work closely with game designers to support online gameplay features in an efficient and secure manner.
• Oversee the matchmaking, security and performance concerns of the game, advising and mentoring other programmers as necessary.
• Ensure there are no surprises by maintaining a robust testing framework throughout the development of the game.
Skills Required:
• 5+ years online programming experience and at least one released AAA PC/console game.
• Very strong C++ skills with excellent software architecture and low level knowledge.
• Expert knowledge of low level network protocols, and security best practices.
• Experience with hosting game servers and cloud computing.
• Appetite for learning and staying ahead of the curve by keeping in touch with cutting edge techniques.
• Passion for making games, self-motivation, driven to creatively solve problems, interest and willingness to participate in all the aspects of game development.
• Positive, collaborative and professional attitude while working under multiple deadlines.
• Strong English and communication skills, comfortable working with non-technical people and remote teams.
Bonus Skills:
• Experience with Unreal Engine 4.
• Experience with client/server architecture and multiplayer games.
• Cross-platform experience: PC, Linux, Consoles…
• Personal interest in MMO games and virtual worlds.

Meet our team of recruiters...
Scott has 13 years recruitment experience and 8 years in the video game industry. Scott started in I.T Recruitment within the banking sector, before leveraging his experience to move into the video games industry in 2009 and has never looked back!
Director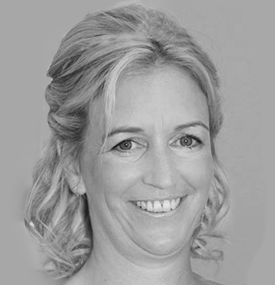 Sarah has worked in video game recruitment for 3 years and is an expert talent finder. Hard working, friendly, approachable and a real people person.
Talent Finder
Laura has worked in recruitment for 7 years and is expert in her chosen field specialising with producers and game designers.
Senior Recruiter
Toby is a dedicated account manger and recruiter, hunting talent across UK & Europe. Always on the look out for solid coders!
Account Manager
After 3 years working in recruitment, Georgio has transitioned into the video games industry to use his experience to help make the games we love. His specialism is with Artists and Animators.
Recruiter - Art & Animation
Reach out and we'll reach back