VFX Artist - Germany
Salary:

DOE

Sector:

Art & Animation

Job Type:

Permanent

Region:

Europe

Location:

Germany

Ref #:

A05512

Post Date:

01-02-2021 09:18 AM
Benefits Package
Flexible working policy
Holiday Allowance
Relocation Package
Travel Supplements
We are currently looking for a VFX Artist to work on an open world project on the Unreal Engine. You will breathe life into our games through rich, vibrant effects: weather effects, blasting explosions, magic spells, and a whole bunch of other fun stuff. The work will be done using Unreal4, also our in-house toolset and a collection of licensed tools (Max, Photoshop, effects plugins like fumefx, Afterburn and similar).
Reporting to the Technical Art Director, the ideal candidate has a unique ability to create awesome looking effects with just a handful of assets, animated textures and some simple yet inventive methods. Experience with shaders is a plus.
Responsibilities:
- Visual effects creation using Unreal 4 and also in-house tools and technology (particle- and mesh-based effects)
- Work on the textures for these effects using 3d party licensed tools: 3DS Max, Photoshop, Afterburn, Aftereffects.
- Modeling and texturing of meshes for the VFX assets
- Work together with Technical Art Director to ensure the highest quality and the best performance for effects
- R&D for the effect pipeline - new tricks and techniques
- Work on further improvements and customization of our existing effects toolset
Requirements:
- 2+ years experience as VFX artist in a studio
- Experience with in-game effects creation (particles and screen effects)
- Inquisitive mindset and creative approach to work: capable to create effects in a constrained environment
- Being capable of 3D asset creation using Max, Photoshop, Mudbox/zBrush
- Strong understanding of in-game lighting techniques and the impact they have on the VFX
- Experience with Unreal 4.
- Excellent communication skills & proven ability to work within a team.
Pluses:
- Experience with video visual effects software particles e.g. Adobe After Effects
- Keen interest in in CGI effects production
- Basic programming skills (to be able to work on shaders or implement engine side effect calls)
- Passion for new effect types e.g. meatball, fluid simulation, morphing effects, etc.
- Willingness to invest into tools design and further development (sending your requests to Tools code team)
- General CG artistic skills, such as animation, camera work, hand drawing skills.
We would like to see your portfolio and reel.
Meet our team of recruiters...
Scott has 15 years recruitment experience and over 10 years in games. Scott started in I.T Recruitment within the banking sector before leveraging his experience to move into the video games industry in 2009. Scott's specialism is with Programmers!
Director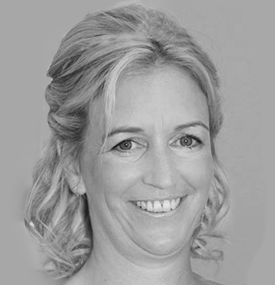 Sarah has worked in video game recruitment for 4 years and is an expert talent finder. Hard working, friendly, approachable and a real people person.
Talent Finder
Laura has worked in recruitment for 10 years and is expert in her chosen field specialising with producers, product managers and marketing professionals.
Senior Recruiter
Toby is a dedicated account manger and recruiter, hunting international talent across the mobile games sector.
Account Manager
If you're an animator who loves to create the characters and creatures that bring games to life, or you create cinematics and cut scenes that drive the story and emotions of players, then Lisa would love to hear from you.
Senior Recruitment Consultant
Reach out and we'll reach back