Lead Server Programmer - Mobile
Salary:

DOE

Sector:

Programming & Development

Job Type:

Permanent

Region:

United Kingdom

Location:

London

Ref #:

C36480

Post Date:

30-12-2018 02:35 PM
Benefits Package
Annual salary reviews
Bonus scheme
Child Care Vouchers
Flexible working policy
Gym membership
Holiday Allowance
Mobile Phone
Pension scheme
Private medical insurance
Relocation Package
Travel Supplements

We are looking for an experienced Lead Server Programmer that will be responsible for building a new server team. Reporting directly to the CTO the responsibilities for the role include designing and implementing the backend for our new exciting projects as well as keeping the current backend up to date. The ideal candidate will have extensive commercial experience in a similar role preferable in the mobile games industry.

Personal qualities:
• Strong analytical skills
• Excellent communication skills
• Result-oriented
• Open minded and humble
• Flexible and adaptable to unfolding project needs
• Interested in gaming
• Passion for high-volume concurrent systems!

Responsibilities:
• Lead and manage a programming team at technical and personnel level.
• Act as the key technical point of contact for their project
• Mentor junior programmers in the team and plan their skill development
• Determine the technical needs for the team to work on a project
• Evaluate the fitness of internal or external third party middleware in relation to projects
• Contribute to knowledge of best coding practices
• Conduct regular and constructive code reviews
• Setup a process to review solutions, both during development and operations, to identify areas of improvement.
• Work with their team to create and maintain a strong set of technical documents.
• Setup processes while working in collaboration with other teams to efficiently meet the technical needs of the assigned project.
• Plan and evaluate the work performed by team and analyse the impact on the project.
• Identify risks and opportunities presented during the development of solutions, providing solutions to resolve potentially complex problems.
• Accurately estimate time to complete programming tasks/objectives and be committed to meet them.
• Be accountable to the Technical Director in delivering technologies to other groups
• Support the Technical Director in technology-related tasks.

Experience:
• A degree in Computer Science or the equivalent in experience.
• 5+ years of experience of programming in either java or node.js environments
• 1+ years of relevant experience as a team lead on a SaaS project
• Implemented and maintained a SaaS solution serving at least 1 million users, operational for at least 1 year.


Skills:
• Designs solutions anticipating both complexity and cost in scaling
• Expert knowledge of either javascript or java, alongside familiarity with the other
• Proficient in usage of AWS; including EC2, EB, DynamoDB, CloudWatch, etc.
• Knowledge of redis or alternative technology
• Proven strengths in debugging problems in multi-instance server environments
• Capable of identifying performance bottlenecks and implementing optimisations
• Hands-on experience with Docker
• Familiarity with source control solutions, such as git or perforce
• Lead a team in an agile environment
• Excellent English language skills: verbal and written

Bonus Skills:
• Experience gathering requirements from client teams and explaining server technologies to them
• Conversant with C#, especially in the context of Unity3D
• Familiarity with shell scripting or python
• Exposure to CI pipelines, especially with Jenkins
• Worked on client/server architecture on a game project

Meet our team of recruiters...
Scott has 13 years recruitment experience and 8 years in the video game industry. Scott started in I.T Recruitment within the banking sector, before leveraging his experience to move into the video games industry in 2009 and has never looked back!
Director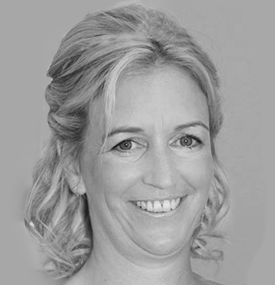 Sarah has worked in video game recruitment for 3 years and is an expert talent finder. Hard working, friendly, approachable and a real people person.
Talent Finder
Laura has worked in recruitment for 7 years and is expert in her chosen field specialising with producers and game designers.
Senior Recruiter
Toby is a dedicated account manger and recruiter, hunting talent across UK & Europe. Always on the look out for solid coders!
Account Manager
After 3 years working in recruitment, Georgio has transitioned into the video games industry to use his experience to help make the games we love. His specialism is with Artists and Animators.
Recruiter - Art & Animation
Reach out and we'll reach back