Producer - London
Salary:

DOE

Sector:

Production

Job Type:

Permanent

Region:

United Kingdom

Location:

London

Ref #:

P41420

Post Date:

14-10-2018 01:25 PM
Benefits Package
Holiday Allowance
Pension scheme
Profit Share

We're looking for a Games Producer to take ownership for making our product roadmap a reality. You'll work closely alongside our hugely talented team of developers, designers and content producers to ship a steady stream of tech-augmented physical games. You'll combine your exceptional leadership and organisational skills with a relentless focus on the customer and results, ensuring we ship commercially successful products on time and on budget. You'll also be a key collaborator to help interrogate and shape our roadmap.

Objectives:


• Products you own achieve their OKRs
• Products you produce are launched on time, on budget and on brief
• Your teams are productive and motivated
• Your teams operate with a constant focus on the customer and OKRs
• Product maintenance is delivered with the same rigour as product launches

Responsibilities:

• Provide strategic leadership to product teams, taking responsibility for devising and executing tactics to achieve OKRs on products you own
• Ensure we set ourselves up for success when starting a new project, including methodical project planning, scoping, budget creation and holding kick-off meetings
• Lead sprint planning and retrospectives, and proactively manage the team day-to-day so you can swiftly identify and overcome blockers to progress
• Source and manage external suppliers, including carefully managing budgets with them and holding them to account on the quality and timeliness of their deliverables
• Own playtesting, including developing our methodology and resources as well as ensuring these happen as needed by the product team


Culture & Values:

Values aren't just words on the wall for us. They shape our hiring, our ways of working and the goals we choose to pursue. If these resonate with you, you're looking for a spot on the right team.


•
Wildness with polish
: We know that creative processes will always have a little wildness about them. We want to preserve that free spirit, and balance it with a focus on the highest standards in everything we ship.
•
Every voice matters
: Diversity strengthens the dialogue we have with one another. Being thoughtful about representation and inclusivity in our games is the most effective way to reach the biggest audience.
•
Work sustainably
: We find ways to accomplish our goals while being mindful of our lives outside of work. We believe the best route to success is by taking care of ourselves and each other.
•
Bias for action
: Speed matters in business. Many decisions and actions are reversible and do not need extensive study. We value calculated risk taking, and we ship on time.
•
Just enough to make it magical
: Our games relish the tangible qualities of beautiful things. We use technology and materials with flair and frugality, putting it in the service of great experiences.
We are actively recruiting for a diverse team and developing a culture of growth. We look forward to hearing how you can help us to be better.

Skills Required:


• Leadership: you develop the right goals collaboratively, building consensus among stakeholders and making the path to reach those goals feel achievable and exciting
• Project management: you plan each stage of a project methodically and accurately. You are adept at managing complex coordinating workstreams to deliver work on time and on budget
• Communication: you are an action-oriented, emotionally intelligent communicator. Your written and verbal communication is clear and enables rapid decision-making
• Commercial nous: you combine a deep understanding of our digital-physical market and the realities of shipping games with a commercial mindset. This enables you to make smart decisions about where time and money is best invested
• Determination and analytical thinking: you are unflappable in the face of challenges, instilling confidence in your team in the process. You take total ownership for overcoming blockers and address their root cause, not just their impact
• Supplier management: you are confident in reviewing legal terms and negotiating commercial ones. You foster productive working relationships, holding suppliers to account while ensuring they enjoy working with us

Experience:

• Shipped multiple commercially successful games with a technical component in a Producer/Senior Producer role
• Ideally have worked on, or are at least familiar with, voice-augmented and/or AR games
• Ideally have worked on, and must be passionate about, physical games
• Worked in similar fast-paced, early-stage environments
• Worked in multi-disciplinary teams and understand how to manage different ways of working

Benefits:

• Salary DOE
• Generous stock options scheme
• Enrolment in stakeholder pension scheme
• Team-wide development sessions covering soft skills, design and shipping games and business basics
• A supportive, action-orientated review and personal development process
• Games nights, office snacks and drink

Meet our team of recruiters...
Scott has 13 years recruitment experience and 8 years in the video game industry. Scott started in I.T Recruitment within the banking sector, before leveraging his experience to move into the video games industry in 2009 and has never looked back!
Director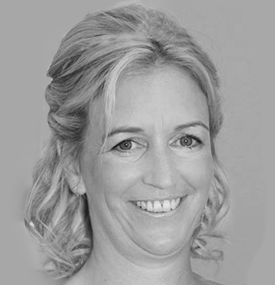 Sarah has worked in video game recruitment for 3 years and is an expert talent finder. Hard working, friendly, approachable and a real people person.
Talent Finder
Laura has worked in recruitment for 7 years and is expert in her chosen field specialising with producers and game designers.
Senior Recruiter
Toby is a dedicated account manger and recruiter, hunting talent across UK & Europe. Always on the look out for solid coders!
Account Manager
After 3 years working in recruitment, Georgio has transitioned into the video games industry to use his experience to help make the games we love. His specialism is with Artists and Animators.
Recruiter - Art & Animation
Reach out and we'll reach back