UX Tools Designer - Barcelona
Salary:

DOE

Sector:

Game Design

Job Type:

Permanent

Region:

Europe

Location:

Spain

Ref #:

D13415

Post Date:

01-08-2021 12:25 PM
Benefits Package
Gym membership
Holiday Allowance
Life Insurance
Pension scheme
Private medical insurance
Profit Share
Relocation Package
Training Courses
Travel Supplements
We are looking for someone to build the tools that we use to make the world's best mobile games. You will be working on internal applications tools and game engine editors to define workflows and interfaces that will help all our games, artists and marketing teams to create brilliant experiences for our users. The ideal candidate will have a good understanding of user centered design processes as well as how research insights can be applied to inform design decisions.

Responsibilities:
• Define the best UX strategy for our internal tools.
• Help our product owners and developers to execute all UX design deliverables from concept, exploration, research to interaction and visual design.
• Conceptualize original ideas that bring simplicity and user friendliness to complex user flows.
• Create prototypes from storyboards, user flows and mock-ups based on user feedback to effectively communicate interaction and design ideas.
• Present and defend designs and key milestone deliverables to teams and stakeholders
• Establish and promote a user-centric design approach, best practices and standards being able to facilitate and lead design thinking best practices

Skills Required:
• Experience working with complex desktop applications for specialized users.
• Ability to create concepts at varying levels of fidelity as part of a well rounded set of visual communication skills.
• Great passion for usability and a strong focus on the end users of a system.
• Strong understanding of standard UCD methodologies.
• Ability to create wireframes, rapid prototypes as well as layout design components
• Strong working knowledge of the standard tools like Sketch, InVision, Axure or other design or prototyping tools
• Confident with user interface design patterns

Bonus Skills:
• Experience working with desktop applications like CMS, campaign Management platforms, customer support tools etc.
• Knowledge working with design systems and style guides will be a bonus
• Knowledge of HTML5 and CSS3
Meet our team of recruiters...
Scott has over 15 years recruitment experience and over 10 years in games. Scott started in I.T Recruitment within the banking sector before leveraging his experience to move into the video games industry in 2009.
Director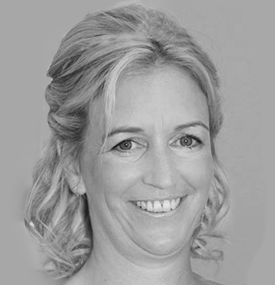 Sarah has worked in video game recruitment since 2016 and is an expert talent finder. Hard working, friendly, approachable and a real people person.
Talent Finder
Toby is a dedicated account manger and recruiter, hunting international talent across the mobile games sector.
Account Manager
Mark has been bringing hope to the recruitment journeys' of his clients and candidates for over 6 years. An expert in the Games Industry market – he is currently supporting talented Producers, Product Managers, and Marketeers.
Senior Recruiter
Kieran has been working in Recruitment since 2016 and it is his mission to bring together the best talent with the best companies in the gaming industry. Kieran works the console desk with the best and brightest programmers to create amazing games.
Recruiter - Programming Desk
Saifur is the youngest member of our team. Saifur brings his enthusiasm, experience and keen interest in technical art and gaming into recruitment. Saifur works in our mobile team focusing primarily on the creative disciplines.
Talent Finder
Kevin has worked in recruitment for over 10 years in multiple fields and his enthusiasm for the video game industry is second to none. Kevin is currently looking after our Arts and Animation department for PC and Console game studios.
Art & Animation Recruiter
Reach out and we'll reach back