Senior System and Economy Designer - Stockholm
Salary:

DOE

Sector:

Game Design

Job Type:

Permanent

Region:

Europe

Location:

Sweden

Ref #:

D13411

Post Date:

01-08-2021 12:03 PM
Benefits Package
Relocation Package
Private medical insurance
Life Insurance
Pension scheme
Holiday Allowance
Training Courses
Gym membership
Travel Supplements
Profit Share
We are looking for an exceptionally skilled Senior Systems and Economy Designer to support the development of key new games in development. You will work in Stockholm and support game teams on system and economy design and balancing.

Responsibilities:

• Work on one main game at a time, supporting the Senior Creative Leader in building the best systems and economy to deliver the desired player experience and business outcomes.
• Ensure the economy design has enough monetization depth and take into account the team's content production speed.
• Coach junior game economy designers and game balancers on their work on other games.
• Be on top of industry trends and the competitor landscape for the key titles in the studio.

Skills Required:
• Passionate about games and game economies in particular.
• Demonstrated experience in building and balancing game systems and economies.
• Worked on games in development as well as live games.
• Highly analytical, skilled at building models and tools to simulate and analyse game economy and player behaviour. Proficient with some scripting or programming language (Python a plus).
• You have interest and capabilities to coach more junior designers.
• You are a team player, comfortable working with designers and business performance professionals from a wide range of backgrounds.
• Able to clearly document game design concepts and articulate them effectively to stakeholders at all levels.
• You are able to work in a flexible and fluid environment where your role will evolve in line with ongoing plans for development.
Good statisical skills a plus
Meet our team of recruiters...
Scott has over 15 years recruitment experience and over 10 years in games. Scott started in I.T Recruitment within the banking sector before leveraging his experience to move into the video games industry in 2009.
Director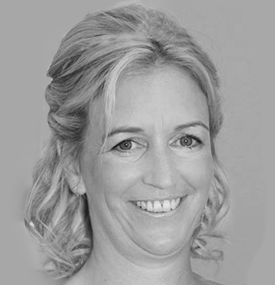 Sarah has worked in video game recruitment since 2016 and is an expert talent finder. Hard working, friendly, approachable and a real people person.
Talent Finder
Toby is a dedicated account manger and recruiter, hunting international talent across the mobile games sector.
Account Manager
Mark has been bringing hope to the recruitment journeys' of his clients and candidates for over 6 years. An expert in the Games Industry market – he is currently supporting talented Producers, Product Managers, and Marketeers.
Senior Recruiter
Kieran has been working in Recruitment for 5 years and it is his mission to bring together the best talent with the best companies in the gaming industry. Kieran works the console desk with the best and brightest programmers to create amazing games.
Recruiter - Programming Desk
Talent Finder
Reach out and we'll reach back