Senior Network Programmer - Stockholm
Salary:

DOE

Sector:

Programming & Development

Job Type:

Permanent

Region:

Europe

Location:

Sweden

Ref #:

C13406

Post Date:

14-10-2018 12:59 PM
Benefits Package
Gym membership
Holiday Allowance
Life Insurance
Pension scheme
Private medical insurance
Profit Share
Relocation Package
Training Courses
Travel Supplements

We are looking for an experienced Network Engineer to join a team working on a new highly anticipated mid core title. We are adapting one of the most iconic game franchises of all-time with the aim is to create a ground breaking experience redefining the game for mobile platforms. The approach and ambition is to be fresh, social, and highly accessible, while providing a very authentic game experience. You will prototype extensively, have the freedom to think outside the box, and be encouraged to stretch your expertise in ways to create surprising results.

Responsibilities:
If you are an experienced Developer who likes to work in an environment where things move quickly and performance is of great importance, then this is the role for you! You will take a lead on creating and maintaining our mobile games.


You will among other things ...
• Develop, design, modify, optimize and debug networking and related engine systems
• Develop systems for accurate analytic tracking of networking performance and quality of service
• Deploy, performance evaluation and test software on Mobile clients and server platforms
• Deliver high quality and well-structured code
• Collaborate with other internal King studios providing networking services and software
• Perform staff reviews with developers
• Share knowledge and help colleagues

Skills Required:
• 5+ years of experience working with networking technology in the game industry
• Experience with client-server architectures within games
• Fluency with TCP / UDP protocol layers
• Extensive background with Internet performance issues like packet loss, latency and bandwidth
• Passion for game Development
• High sense of quality and polish
• Capable of taking a technical responsibility for a product or project

Bonus Skills:

• Experience with database technologies and web protocols
• Professional experience from Android or iOS development
• Experience with using GitHub on large scale projects.
• Experience with Unity
• Experience in working with memory / performance critical applications

Meet our team of recruiters...
Scott has 13 years recruitment experience and 8 years in the video game industry. Scott started in I.T Recruitment within the banking sector, before leveraging his experience to move into the video games industry in 2009 and has never looked back!
Director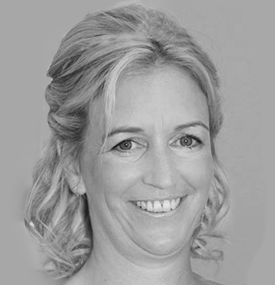 Sarah has worked in video game recruitment for 2 years and is an expert talent finder. Hard working, friendly, approachable and a real people person.
Talent Finder
Laura has worked in recruitment for 7 years and is expert in her chosen field specialising with producers and game designers.
Senior Recruiter
Toby is a dedicated account manger and recruiter, hunting talent across UK & Europe. Always on the look out for solid coders!
Account Manager
Reach out and we'll reach back
InGame Recruitment Ltd: Company No.10031137 © 2015-2017