Mobile Game Developer (C++) - Barcelona
Salary:

DOE

Sector:

Programming & Development

Job Type:

Permanent

Region:

Europe

Location:

Spain

Ref #:

C13269

Post Date:

25-07-2021 02:24 PM
Benefits Package
Gym membership
Holiday Allowance
Life Insurance
Pension scheme
Private medical insurance
Profit Share
Relocation Package
Travel Supplements
We are looking for a C++ programmer to join a small team designing, building and implementing existing and new game features on live and new mobile titles. As part of the development team you will enjoy a creative, challenging and collaborative environment where your ideas will be every bit as valued as your programming expertise.

Responsibilites:
• Design, architect, test and implement game features
• Take an active part in game creation
• Maintain and optimize new and existing game features
• Deliver high quality and well-structured code
• Share knowledge and help colleagues
Skills Required:
• Excellent C++ knowledge
• Game development experience
• Experience with Android or iOS development
• Experience with real time rendering (OpenGL preferred)
• Passion for game Development
• High sense of quality and polish
• Capable of taking a technical responsibility for a product or project

Desirable Skills:
• Working with content pipelines
• Strong 3D math skills
• AAA or PC titles experience
• Experience in working with memory / performance critical applications
Meet our team of recruiters...
Scott has over 15 years recruitment experience and over 10 years in games. Scott started in I.T Recruitment within the banking sector before leveraging his experience to move into the video games industry in 2009.
Director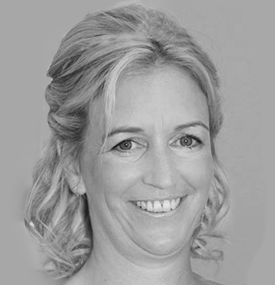 Sarah has worked in video game recruitment since 2016 and is an expert talent finder. Hard working, friendly, approachable and a real people person.
Talent Finder
Toby is a dedicated account manger and recruiter, hunting international talent across the mobile games sector.
Account Manager
Mark has been bringing hope to the recruitment journeys' of his clients and candidates for over 6 years. An expert in the Games Industry market – he is currently supporting talented Producers, Product Managers, and Marketeers.
Senior Recruiter
Kieran has been working in Recruitment since 2016 and it is his mission to bring together the best talent with the best companies in the gaming industry. Kieran works the console desk with the best and brightest programmers to create amazing games.
Recruiter - Programming Desk
Saifur is the youngest member of our team. Saifur brings his enthusiasm, experience and keen interest in technical art and gaming into recruitment. Saifur works in our mobile team focusing primarily on the creative disciplines.
Talent Finder
Kevin has worked in recruitment for over 10 years in multiple fields and his enthusiasm for the video game industry is second to none. Kevin is currently looking after our Arts and Animation department for PC and Console game studios.
Art & Animation Recruiter
Reach out and we'll reach back