Senior Producer - AAA
Salary:

DOE

Sector:

Production

Job Type:

Permanent

Region:

United Kingdom

Location:

London

Ref #:

P19241

Post Date:

22-08-2019 12:29 PM
Benefits Package
Annual salary reviews
Bonus scheme
Child Care Vouchers
Gym membership
Holiday Allowance
Pension scheme
Private medical insurance
Product Discounts
Relocation Package
Training Courses
Travel Supplements
We are looking for an exceptionally talented Senior Producer who is ready for the challenge of producing a AAA title on the next generation platforms.

The Senior Producer is responsible for their department's resource, scheduling and completion of deliverables for the game. They will be involved in all stages of the project, from initial concept to the completion of the finished product and will need to excel in managing both the high level tasks (scheduling, resource planning) to the daily low level tasks such as dealing with ad-hoc issues and problem solving.

Responsibilities
Point-person for any production queries relating to their departments.
Schedule & Planning: Work with the leads to create and maintain your team's realistic schedule & planning documentation.
Milestone planning: Run your team's planning meetings, publishing minutes from these meetings and assigning tasks.
Completing Milestones Targets: Work closely with Leads to ensure milestone work is completed on time and to the required quality. Raising any issues with senior production.
Dependencies: Clearly identify any cross-team dependencies and flag to Senior Production if any are likely to cause issues.
Change Requests: Liaise with other disciplines to ensure feature change requests are achievable and communicated to those impacted, including people in other teams.
Outsource: Manage outsource work in conjunction with the leads.
Meetings and Communication: Make sure required meetings happen and the correct people are involved. All meeting decisions and tasks are then documented and distributed to the studio.
Risk Management: Identifying areas of risk as early as possible and create solutions to manage these before they impact the project.
QA Liaison: Work with QA Lead to ensure milestone test plans are scheduled effectively and results are delivered to your team in a timely manner.
Man Management: Motivate your team daily to ensure they produce the best work possible within time constraints set and provide them general support including:

Checking they the required hardware, software, tools
Mentor new staff
Find good training that allows them to continually develop in their craft
Set clear goals for your team so they understand what 'good' and 'bad' looks like
Praise good performance and disciplining poor performance
Technical Requirements
An excellent understanding of the Office suite i.e. Excel, Word
Experience of bug tracking systems such as Jira
Experience using project management and version control systems e.g. Hansoft, Shotgun, Perforce
An awareness of the technologies and techniques used by the teams that you manage such that you can make more informed decisions with them
Experience working with QA and the different techniques they use in testing

Skills Required:
Demonstrable experience working on AAA projects including examples where you have:

Been responsible for a large group of developers and taken a project from concept to shipment
Dealt with an area of a project that wasn't working and explain how you turned it around
Creating a culture of excellence within your teams with a higher quality bar than existed before you were in-charge
Been part of the long term planning such that you avoided issues from happening but also show that you can deal with a situation when things go wrong
Rewarded good performance and disciplined staff for poor performance such that your team understands what is expected of them

Ability to work under pressure and handle multiple requests from different people while working towards a deadline
Passion for gaming, with excellent design insights across genres
Broad knowledge of comics, novels, games, cinema, and popular culture relating to video games
Meet our team of recruiters...
Scott has 13 years recruitment experience and 8 years in the video game industry. Scott started in I.T Recruitment within the banking sector, before leveraging his experience to move into the video games industry in 2009 and has never looked back!
Director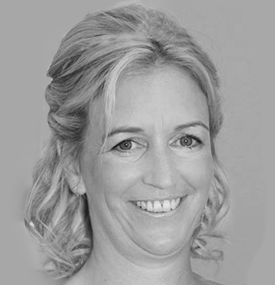 Sarah has worked in video game recruitment for 3 years and is an expert talent finder. Hard working, friendly, approachable and a real people person.
Talent Finder
Laura has worked in recruitment for 7 years and is expert in her chosen field specialising with producers and game designers.
Senior Recruiter
Toby is a dedicated account manger and recruiter, hunting talent across UK & Europe. Always on the look out for solid coders!
Account Manager
After 3 years working in recruitment, Georgio has transitioned into the video games industry to use his experience to help make the games we love. His specialism is with Artists and Animators.
Recruiter - Art & Animation
Reach out and we'll reach back