Senior Level Designer
Salary:

DOE

Sector:

Game Design

Job Type:

Permanent

Region:

United Kingdom

Location:

Yorkshire

Ref #:

D25235

Post Date:

06-07-2019 03:01 PM
Benefits Package
Holiday Allowance
Life Insurance
Pension scheme
Relocation Package
Travel Supplements
We are looking for a talented Senior Level Designer to join an experienced and passionate team in delivering an exciting AAA title. Focussing solely on crafting dynamic, innovative and exciting levels this is an opportunity for those who want to leave their mark on an already established, multi-million selling franchise.

Responsibilities:
• Collaborate with cross-discipline teams to create exciting, innovative and engaging levels
• Understand the role of pacing, narrative, theme and mechanics in creating compelling gameplay experiences
• Realise the high-level vision of your levels through all stages of development from initial block out through to final shipped product
• Plan, execute and refine your levels from high-level concept to low-level scripting
• Use player feedback and design direction to hone the gameplay experience
• Share past experience to mentor and develop less experienced members of the design team.

Skills Required:
• Shipped at least one AAA third-person action title as a level designer
• Show an ability to weave narrative and aristic themes with gameplay mechanics to build engaging levels
• Being the point of contact facilitating communication between code, art and design at a senior level
• Be able to propose creative solutions to complex design problems and importantly "bring the team with you"
• Experience of managing a small team of designers to achieve goals set by the Creative Lead
• Be comfortable regularly interfacing with publishers and external parties

Bonus Skills:
• Shipped at least one AAA title using UE3/4
• Experience of developing gameplay mechanics
• Experience of designing and integrating puzzles into your levels
Meet our team of recruiters...
Scott has 15 years recruitment experience and over 10 years in games. Scott started in I.T Recruitment within the banking sector before leveraging his experience to move into the video games industry in 2009. Scott's specialism is with Programmers!
Director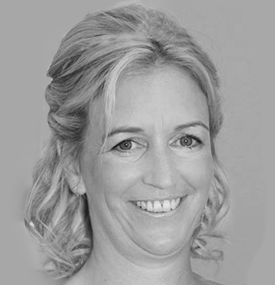 Sarah has worked in video game recruitment for 4 years and is an expert talent finder. Hard working, friendly, approachable and a real people person.
Talent Finder
Laura has worked in recruitment for 10 years and is expert in her chosen field specialising with producers, product managers and marketing professionals.
Senior Recruiter
Toby is a dedicated account manger and recruiter, hunting international talent. Toby specialises in the mobile market and is always on the look out for solid coders!
Account Manager
If you're an animator who loves to create the characters and creatures that bring games to life, or you create cinematics and cut scenes that drive the story and emotions of players, then Lisa would love to hear from you.
Senior Recruitment Consultant
Reach out and we'll reach back