Senior Technical Animator
Salary:

DOE

Sector:

Art & Animation

Job Type:

Permanent

Region:

United Kingdom

Location:

Yorkshire

Ref #:

A25231

Post Date:

09-05-2021 09:20 AM
Benefits Package
Holiday Allowance
Life Insurance
Pension scheme
Relocation Package
Travel Supplements
This is a fantastic opportunity to influence, define and manage the character pipeline of a large, genre-defining AAA console title.

As a Senior Technical Animator you need to have a wealth of experience and impressive track record backed up by a body of work demonstrating your highly creative approach. A strong ability to produce polished rigs, animation and character pipelines that are world class is essential. You will need to clearly demonstrate experience in setting up and managing character behaviour graphs and in working with code and design to achieve solid and engaging player experiences. Strong scripting skills and examples of problem solving are also essential. Experience using Unreal/Unity and Maya is an advantage.

Responsibilities:
• Develop, manage and maintain a class leading character pipeline.
• Work with code and design to achieve a solid and engaging player experience.
• Exhibit a strong understanding of the fundamental principles of animation as they apply to the animation design.
• Assist in Lead responsibilities such as mentoring, scheduling and R&D into new features.
• Contribute to the conceptualization of character behaviours and abilities.
• Provide detailed input during the character creation process, from concept to modelling to final rigging, identifying character performance and functionality requirements.
• Demonstrate an understanding of the pipelines and procedures within the project as a whole.

Skills Required:
• Minimum 4 years of industry experience animating characters for console and/or PC games with a minimum of 1 published game.
• Evidence of previous games completed in a senior technical animation role.
• A strong demo reel that adequately reflects this experience.
• Solid knowledge of Maya and/or 3DstudioMax.
• Scripting vial mel, MaxScript or Python.
• Thorough understanding of animation fundamentals for human and non-human characters.
• Understanding of character creation process from concept, to modelling and final rigging.
• Demonstrable experience in creating animation of a high standard while maintaining visual and functional specifications for game mechanics.
• Excellent written and oral communication skills.
Meet our team of recruiters...
Scott has 15 years recruitment experience and over 10 years in games. Scott started in I.T Recruitment within the banking sector before leveraging his experience to move into the video games industry in 2009. Scott's specialism is with Programmers!
Director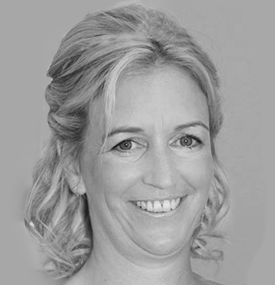 Sarah has worked in video game recruitment for 4 years and is an expert talent finder. Hard working, friendly, approachable and a real people person.
Talent Finder
Laura has worked in recruitment for 10 years and is expert in her chosen field specialising with producers, product managers and marketing professionals.
Senior Recruiter
Toby is a dedicated account manger and recruiter, hunting international talent across the mobile games sector.
Account Manager
If you're an animator who loves to create the characters and creatures that bring games to life, or you create cinematics and cut scenes that drive the story and emotions of players, then Lisa would love to hear from you.
Senior Recruitment Consultant
Reach out and we'll reach back