Senior Gameplay Programmer
Salary:

DOE

Sector:

Programming & Development

Job Type:

Permanent

Region:

United Kingdom

Location:

London

Ref #:

C19221

Post Date:

01-10-2021 10:53 AM
Benefits Package
Annual salary reviews
Bonus scheme
Child Care Vouchers
Gym membership
Holiday Allowance
Pension scheme
Private medical insurance
Product Discounts
Relocation Package
Training Courses
Travel Supplements
We are looking for an exceptionally talented Senior Gameplay Programmer who is ready for the challenge of producing our next AAA title. This role involves working on core gameplay systems.
Key Responsibilities:
• To be responsible for driving and implementing new core gameplay features through all stages of production: design, scheduling, implementation and polish.
• Give constructive and proactive input into the design of new features and the iteration of existing ones.
• To work closely with other team members from all disciplines, communicating technical concepts and requirements in a way that facilitates smooth workflow.
• Be a positive, active, and contributing team member.
• Offer advice and suggestions for improving the development process.
• To be proactive and help with problem solving.

Skills Required:
• Advanced understanding in C/C++.
• An advanced understanding of the main gaming platforms and the requirements needed to develop software on them.
• Experience working on and shipping at least one AAA video game title.
• Strong, demonstrable video game design skills.
• A good understanding of game technology principles.
• Experience defining, designing, implementing, and supporting production process for creative software teams.
• Must be a team player and know the importance of listening to others.
• An avid enthusiast for games on all platforms.
• Excellent communication skills.

Bonus Skills:
• Unreal Engine experience.
Meet our team of recruiters...
Scott has over 15 years recruitment experience and over 10 years in games. Scott started in I.T Recruitment within the banking sector before leveraging his experience to move into the video games industry in 2009.
Director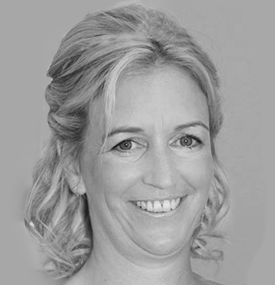 Sarah has worked in video game recruitment since 2016 and is an expert talent finder. Hard working, friendly, approachable and a real people person.
Talent Finder
Toby is a dedicated account manger and recruiter, hunting international talent across the mobile games sector.
Account Manager
Mark has been bringing hope to the recruitment journeys' of his clients and candidates for over 6 years. An expert in the Games Industry market – he is currently supporting talented Producers, Product Managers, and Marketeers.
Senior Recruiter
Kieran has been working in Recruitment since 2016 and it is his mission to bring together the best talent with the best companies in the gaming industry. Kieran works the console desk with the best and brightest programmers to create amazing games.
Recruiter - Programming Desk
Saifur is the youngest member of our team. Saifur brings his enthusiasm, experience and keen interest in technical art and gaming into recruitment. Saifur works in our mobile team focusing primarily on the creative disciplines.
Talent Finder
Kevin has worked in recruitment for over 10 years in multiple fields and his enthusiasm for the video game industry is second to none. Kevin is currently looking after our Arts and Animation department for PC and Console game studios.
Art & Animation Recruiter
Reach out and we'll reach back