Senior Network Programmer
Salary:

DOE

Sector:

Programming & Development

Job Type:

Permanent

Region:

United Kingdom

Location:

Midlands

Ref #:

C25156

Post Date:

01-11-2020 11:44 AM
Benefits Package
Holiday Allowance
Life Insurance
Pension scheme
Relocation Package
Travel Supplements
The Senior Network Programmer's primary responsibility is to design and implement low level network systems and implement network game play or enable network game play to be developed. Must also exhibit excellent verbal and written communication skills, a high level of understanding towards game technology production and an adaptability to meet the needs of multiple projects utilizing common technology, when applicable.
• Development of technical design specification, implementation and test plans
• Testing, debugging and revision of new or legacy engine network systems
• Development of network systems appropriate to a given game
• Implementing and supporting other network features as required by a given game's target platform or platforms
• Profiling, performance-analysis, performance tuning
• Researching state of the art techniques and contributing innovative and original ideas towards all aspects of game networking
• Working with Technology Programmers, Development Directors, QA Testers and game project production staff
• Meet production schedules and deadlines
Skills Required:
• High proficiency in C/C++
• Extensive console programming experience on shipped AAA titles required
• Excellent debugging and communication skills
• Practical experience with 3D maths
• Experience with at least one console network API
• Experience developing network game play
• Experience with source control systems
Bonus Skills:
• Communicate effectively within a large group/multiple project environment
• Think critically, and apply analytical skills in resolving complex issues
• High personal standards as demonstrated in quality and pride of work
• Create complex systems from start to finish
• Quickly master proprietary tools and development processes
• To take direction and criticism
• Meet deadlines designated for team projects
• Professionalism and the ability to function well within a team
• Self motivated
Meet our team of recruiters...
Scott has 15 years recruitment experience and over 10 years in games. Scott started in I.T Recruitment within the banking sector before leveraging his experience to move into the video games industry in 2009. Scott's specialism is with Programmers!
Director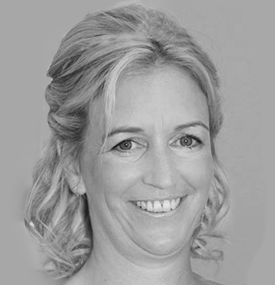 Sarah has worked in video game recruitment for 4 years and is an expert talent finder. Hard working, friendly, approachable and a real people person.
Talent Finder
Laura has worked in recruitment for 10 years and is expert in her chosen field specialising with producers, product managers and marketing professionals.
Senior Recruiter
Toby is a dedicated account manger and recruiter, hunting international talent across the mobile games sector.
Account Manager
If you're an animator who loves to create the characters and creatures that bring games to life, or you create cinematics and cut scenes that drive the story and emotions of players, then Lisa would love to hear from you.
Senior Recruitment Consultant
Reach out and we'll reach back