Server Programmer - Dublin
Salary:

DOE

Sector:

Programming & Development

Job Type:

Permanent

Region:

Europe

Location:

Ireland

Ref #:

C37136

Post Date:

12-12-2019 11:03 AM
Benefits Package
Holiday Allowance
Pension scheme
Private medical insurance
Relocation Package
Training Courses
Travel Supplements
We are looking for a full-time Game Server Developer who will play an instrumental part in creating world-leading, next-generation MMORTS games, played by millions of mobile gamers. You will be part of a small, skilled development team, who are tasked with the creation of highly scalable systems built for consistency and low latency. The size and dynamic of this team will grant you considerable responsibility and autonomy in tasks and the design and implementation of our architecture.

Responsibilites:
• Work on mobile MMOs, improve servers and co-design architectures for new titles.
• Work closely with feature owners, the game design team and other development teams to implement new features.
• Design and develop our game server and associated tools and libraries, with a focus on low latency, scalability and consistency.
• Work with game client developers to implement real-time, networked communications between game client and server.
• Work with devops on scaling and deploying large-scale distributed systems.
• Write automated, high-quality tests (unit, integration etc.) and work with QA teams to improve gameplay experience, curtail exploits and ensure that everything works smoothly.
• Implement tools to empower our liveops and game design teams in creation of new and exciting game-play experiences.
• Overnight and weekend on-call rotation (paid).

Skills Required:
• 3+ years as part of a professional game development team or other relevant area.
• Experience in developing highly available back-end systems and servers for large-scale MMO games or high-traffic web systems.
• Solid Python development skills.
• Strong knowledge of Unix-like operating systems.
• Experience with Redis (or other database systems), ORMs and migration scripts.
• Ability to write efficient low-latency, low-IO code.
• Good understanding of how to prevent intrusions, injections, cheating etc.
• Experience in git.


Bonus Skills:
• C# (Unity) or Java.
• AWS, Docker, Terraform, Kibana, Chef, Ansible.
• Experience with automated testing.
• Experience with stateful and stateless game server architectures.
Meet our team of recruiters...
Scott has 13 years recruitment experience and 8 years in the video game industry. Scott started in I.T Recruitment within the banking sector, before leveraging his experience to move into the video games industry in 2009 and has never looked back!
Director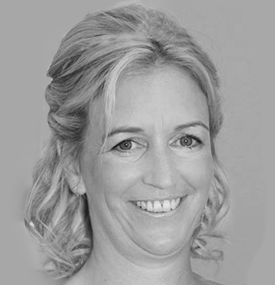 Sarah has worked in video game recruitment for 3 years and is an expert talent finder. Hard working, friendly, approachable and a real people person.
Talent Finder
Laura has worked in recruitment for 7 years and is expert in her chosen field specialising with producers and game designers.
Senior Recruiter
Toby is a dedicated account manger and recruiter, hunting talent across UK & Europe. Always on the look out for solid coders!
Account Manager
Reach out and we'll reach back