Senior Backend Developer (Java) - London
Salary:

DOE

Sector:

Programming & Development

Job Type:

Permanent

Region:

United Kingdom

Location:

London

Ref #:

C13139

Post Date:

26-02-2019 11:38 AM
Benefits Package
Bonus scheme
Flexible working policy
Holiday Allowance
Life Insurance
Pension scheme
Private medical insurance
Profit Share
Relocation Package
Training Courses

As a Senior Backend Developer, you are not afraid to embrace our DevOps methodology: you promote your code to our production systems and look after it while in production. Together with your colleagues you will take a lead on creating and maintaining the back end of our casual games. As part of the development team you will enjoy a creative, challenging and collaborative environment where your ideas will be every bit as valued as your programming expertise.
Design, architect and implement server features required to support new game functionality, platform enhancements, and releases.
Ensure high performance, reliability, scalability and security of a game.
Deliver code (and supporting documentation) of the highest quality through good design, attention to detail and system testing on a timely basis.
Share knowledge and help colleagues both inside and outside of your team
Comfortable working on a live game product with millions of users every day
Skills:
You have a strong passion for building backend technologies from within a game team. You're an excellent communicator, happy to work with people from several different business units. You can translate business needs into technical requirements and implementation. You're excited about doing what's best for the game, and adaptable enough to work on different things as the game moves between phases.
Other skills include:
Strong experience with Java, databases and caching
Familiar working with UNIX environments, bash and git
Knowledgeable about web protocols, application servers and web servers
Comfortable with HTML, CSS and JavaScript
Able to work closely with client developers to ensure we're building the right things.
Bonus skills:
Experience with Gradle and/or Ant build systems
C++ knowledge, specifically interfacing from game clients to servers efficiently
Modern web client development frameworks, eg: AngularJS, ReactJS
Able to create high level visualizations from time series data sources
Familiarity with testing frameworks

Meet our team of recruiters...
Scott has 13 years recruitment experience and 8 years in the video game industry. Scott started in I.T Recruitment within the banking sector, before leveraging his experience to move into the video games industry in 2009 and has never looked back!
Director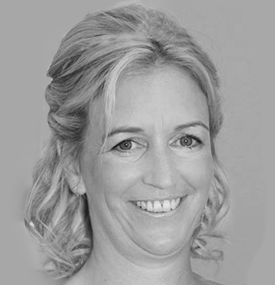 Sarah has worked in video game recruitment for 3 years and is an expert talent finder. Hard working, friendly, approachable and a real people person.
Talent Finder
Laura has worked in recruitment for 7 years and is expert in her chosen field specialising with producers and game designers.
Senior Recruiter
Toby is a dedicated account manger and recruiter, hunting talent across UK & Europe. Always on the look out for solid coders!
Account Manager
After 3 years working in recruitment, Georgio has transitioned into the video games industry to use his experience to help make the games we love. His specialism is with Artists and Animators.
Recruiter - Art & Animation
Reach out and we'll reach back