REMOTE AAA JOB - Senior Rendering Programmer
Salary:

NEG

Sector:

Programming & Development

Job Type:

Permanent

Region:

Remote

Location:

REMOTE

Ref #:

C20103

Post Date:

28-02-2020 08:14 AM
Benefits Package
Flexible working policy
To do this role, you will need to:
Be a team player
Be able to resolve conflicts and solve problems
Be able to multitask
Be creative and innovative
​
General responsibilities and requirements for all coders include:
​Balancing deadlines and resources, prioritising tasks, meeting deadlines, and making tough decisions when necessary
Profile and maintain existing game code
A deep understanding of and appreciation for the entire development process, with knowledge of agile project management methodologies
Managing internal and external dependencies in conjunction with the other game development disciplines, and adapting work accordingly
Profile and maintain existing game code
Work with the Technical Director, department leads and programmers to design the game code and contribute to technical design documents
Good debugging skills
Self motivation
Excellent communication, time-management & organizational skills

In addition to the above, we are looking for 5 years xp and a keen interest in visual quality and experience of implementing visual effects into game code is essential. Experience of the following areas are useful but not essential:
DirectX
PS4 and Xbox One rendering
3D space, matrices and related mathematical concepts (dot and cross products etc)
Optical effects such as specular reflections, Fresnel effect, diffuse lighting, and the mathematical methods they require.
Real time shadowing methods, including shadow cascades, soft shadows etc
Scene graphs, spatial partitioning, occluders, static and dynamic level of detail
Optimisation methods, including use of performance analysis tools such as PIX, GPAD etc
Different types of renderer structure, e.g. forward, deferred lighting, deferred rendering, forward plus.
A willingness to get involved in content creation pipelines and processes
Meet our team of recruiters...
Scott has 15 years recruitment experience and over 10 years in games. Scott started in I.T Recruitment within the banking sector before leveraging his experience to move into the video games industry in 2009. Scott's specialism is with Programmers!
Director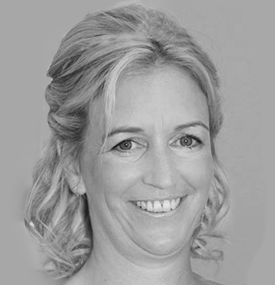 Sarah has worked in video game recruitment for 4 years and is an expert talent finder. Hard working, friendly, approachable and a real people person.
Talent Finder
Laura has worked in recruitment for 10 years and is expert in her chosen field specialising with producers, product managers and marketing professionals.
Senior Recruiter
Toby is a dedicated account manger and recruiter, hunting international talent. Toby specialises in the mobile market and is always on the look out for solid coders!
Account Manager
If you're an animator who loves to create the characters and creatures that bring games to life, or you create cinematics and cut scenes that drive the story and emotions of players, then Lisa would love to hear from you.
Senior Recruitment Consultant
Reach out and we'll reach back