Level Designer - UK
Salary:

DOE

Sector:

Game Design

Job Type:

Permanent

Region:

United Kingdom

Location:

Yorkshire

Ref #:

A25042

Post Date:

13-06-2021 06:19 PM
Responsibilities
Collaborate with all departments in the team to create innovative and memorable levels;
Understand the role of narrative in creating immersive experiences for discerning players;
Drive the vision of your levels through all stages of the development, from initial design brief through to final shipped product;
Plan, execute, and refine your levels from high-level concept to low-level scripting;
Use player-feedback and design direction to hone the gameplay experience.
Skills Experience and Qualifications
Essential skills and experience:
Excellent written and verbal communication skills;
Worked on at least one title as a level designer;
Good understanding of scripting and game logic;
Experience in scripting/level building in one or more current generation engines (UE4, Unity, CryEngine, etc.);
An understanding of learning curves, pacing, and player motivations;
An ability to weave narrative themes with core mechanics to build rewarding gameplay;
An ability to propose creative solutions to complex level design problems;
An in-depth knowledge of current games and gaming trends;
A passion for making great games.

Desirable skills and experience:
Knowledge of UE4 Blueprint Scripting;
Experience in 3D modelling (3DS Max, Maya);
Experience in designing levels for story-driven FPS.
Meet our team of recruiters...
Scott has over 15 years recruitment experience and over 10 years in games. Scott started in I.T Recruitment within the banking sector before leveraging his experience to move into the video games industry in 2009.
Director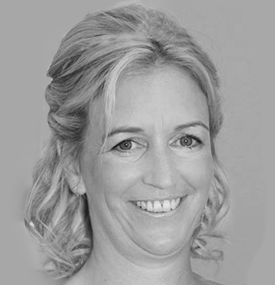 Sarah has worked in video game recruitment since 2016 and is an expert talent finder. Hard working, friendly, approachable and a real people person.
Talent Finder
Toby is a dedicated account manger and recruiter, hunting international talent across the mobile games sector.
Account Manager
Mark has been bringing hope to the recruitment journeys' of his clients and candidates for over 6 years. An expert in the Games Industry market – he is currently supporting talented Producers, Product Managers, and Marketeers.
Senior Recruiter
Kieran has been working in Recruitment for 5 years and it is his mission to bring together the best talent with the best companies in the gaming industry. Kieran works the console desk with the best and brightest programmers to create amazing games.
Recruiter - Programming Desk
Talent Finder
Reach out and we'll reach back