Producer - North UK
Salary:

DOE

Sector:

Production

Job Type:

Permanent

Region:

United Kingdom

Location:

Yorkshire

Ref #:

P25054

Post Date:

01-10-2020 10:58 AM
Benefits Package
Holiday Allowance
Life Insurance
Pension scheme
Relocation Package
Travel Supplements
We're looking for an experienced Producer to join us in delivering brilliant games across all formats, working with both internal development teams as well as those in our development family spread across the world.


Responsibilities:
• Managing internal and external projects from initial concepts through to publication.
• Being the glue within the teams, the person who steers the ship and brings all the disciplines together.
• Working with the leads on each project to get the best out of people. Working on longer term goals and targets for development staff. Being the champion of coaching and training within teams.
• Ensuring that communication between us and 3rd parties is maintained via both personal and electronic methods.
• Accurate scheduling and progress tracking.
• Managing teams of up to twenty development staff per project.
• Responsible for due diligence, including site visits for 3rd party projects.
• Helping external development studios and indie teams to establish a realistic project scope as well as being on call to help them with any development problems they may encounter.
• Ensuring that the development of all projects occurs in a timely fashion, adheres to a budget and meets the high quality standards required.
• Performing and optimising good project management techniques to ensure the above.
• Performing risk analysis on all projects and manage all project risks.
• Reviewing milestone deliverables and working to ensure they are fully achieved to the highest standards.
• Reporting to the Production Director on progress, budgets, risks, failures and any other issues.
• Working with programmers, artists, designers, audio staff and QA to ensure a good working environment and atmosphere.
• Managing the development roadmap, keeping all studios and stakeholders aware of developments throughout the project lifetime (including post launch and service support).
• Presenting development progress to stakeholders and commercial teams.

Skills & Experience:
• Must have a proven record of 2+ shipped tiles while in the role of principle producer (or relevant production role) on console or desktop formats.
• Must fit within the studio environment. Being both friendly and approachable but with a professional and energetic work ethic.
• Exceptional project management skills.
• Must be proactive and driven without need for supervision.
• Outstanding communication skills both written and verbal.
• Must be a natural leader who can motive and drive development teams and processes.
• Being personable and open minded in solving schedule issues relating to the complex development structure of game development.
• Must have exemplary organisational skills and have a solid understanding of modern project management methodologies and practices.
• Must be able to work well under pressure.
• Must have an excellent, up to date knowledge of the games industry and gaming trends.

Remuneration:
Highly competitive salary plus excellent benefits package
Meet our team of recruiters...
Scott has 15 years recruitment experience and over 10 years in games. Scott started in I.T Recruitment within the banking sector before leveraging his experience to move into the video games industry in 2009. Scott's specialism is with Programmers!
Director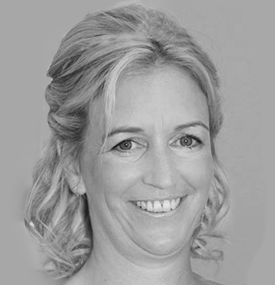 Sarah has worked in video game recruitment for 4 years and is an expert talent finder. Hard working, friendly, approachable and a real people person.
Talent Finder
Laura has worked in recruitment for 10 years and is expert in her chosen field specialising with producers, product managers and marketing professionals.
Senior Recruiter
Toby is a dedicated account manger and recruiter, hunting international talent across the mobile games sector.
Account Manager
If you're an animator who loves to create the characters and creatures that bring games to life, or you create cinematics and cut scenes that drive the story and emotions of players, then Lisa would love to hear from you.
Senior Recruitment Consultant
Reach out and we'll reach back