Outsourcing Art Producer - Holland
Salary:

DOE

Sector:

Production

Job Type:

Permanent

Region:

Europe

Location:

Holland

Ref #:

P35055

Post Date:

22-02-2021 10:53 AM
Benefits Package
Bonus scheme
Gym membership
Holiday Allowance
Pension scheme
Private medical insurance
Product Discounts
Profit Share
Relocation Package
Training Courses
Travel Supplements
We are looking for an Outsourcing Art Producer to take ownership of the planning and organization of the external art development. We leverage outsourcing to the max, and all internal art teams support and/or utilize external production to some extent. We already have art directors with ownership of the creative vision, who provide feedback to vendors directly on a daily basis, but they need support with the long-term planning, securing of external resources, and management of the vendors themselves in order to succeed.

The Role:
• Maintain and cultivate long-term positive vendor relationship;
• Negotiate favourable contracts; to secure good terms, rates, and talents;
• Plan and book external capacity to guarantee the best external resources are always available whenever needed;
• Anticipate resource needs, both short-term and long-term, from sometimes uncertain and fluent design decisions.;
• Coordinate with internal stakeholders and help shepherd the internal processes forward to keep production running smoothly without interruptions;
• Support the internal assistant art directors, who are responsible for the day-to-day interactions with vendors, if issues need to be escalated for quick resolution;
• Facilitate communication between all art teams to realize overall goals and make sure deadlines are met and issues surfaced swiftly;
• Track status of art assets, including making sure supporting materials required for production is properly prepared, communicated, understood, and followed externally;
• Assist external project managers in the creation and execution of art schedules and resource plans;
• Gather accurate data and prepare financial reports, such as monthly, quarterly, and annual spending, both actual and forecasted, for the executive producer and studio management team;
• Look to expand the studio's outsourcing efforts where further efficiencies, savings, and/or quality improvements can be made.

Requirements:
• At least 5 years prior game industry experience including direct experience with outsourcing and vendor management;
• Able to solve complex production problems efficiently with a track-record of doing so already.
• Knowledgeable of art content production pipelines; from ideas, briefs, workflows, and team dependencies etc.;
• Ambitious and relentlessly focused on high-quality, high-fidelity results;
• Comfortable in an ambiguous and dynamic work environment, embracing changes and accepting revisions if needed to improve the game;
• Master of both agile and waterfall production methods, able to discern which approach to take based on the situation;
• Proficient in Excel, Hansoft, JIRA.
A background in technical art direction or art production is preferred.
Meet our team of recruiters...
Scott has 15 years recruitment experience and over 10 years in games. Scott started in I.T Recruitment within the banking sector before leveraging his experience to move into the video games industry in 2009. Scott's specialism is with Programmers!
Director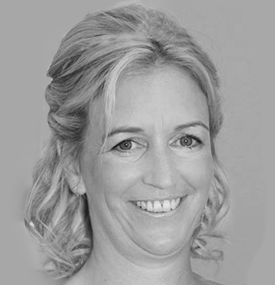 Sarah has worked in video game recruitment for 4 years and is an expert talent finder. Hard working, friendly, approachable and a real people person.
Talent Finder
Laura has worked in recruitment for 10 years and is expert in her chosen field specialising with producers, product managers and marketing professionals.
Senior Recruiter
Toby is a dedicated account manger and recruiter, hunting international talent across the mobile games sector.
Account Manager
If you're an animator who loves to create the characters and creatures that bring games to life, or you create cinematics and cut scenes that drive the story and emotions of players, then Lisa would love to hear from you.
Senior Recruitment Consultant
Reach out and we'll reach back