Senior AI Programmer - Canada
Salary:

$90-110,000

Sector:

Programming & Development

Job Type:

Permanent

Region:

Canada

Location:

Montreal

Ref #:

C08051

Post Date:

03-04-2021 02:00 PM
Benefits Package
Bonus scheme
Holiday Allowance
Pension scheme
Private medical insurance
Relocation Package
Travel Supplements
Duties
• Develop software in C++ by applying the principles of object-oriented coding;
• Work with the Game Design and Animation teams to create the technical design and implement a system of AI allowing both to make non-player characters alive and offer a fun and varied gameplay;
• Propose and develop new methods and techniques to improve the quality of AI in agreement with the design of the game to outdo the competition;
• Analyze and estimate time, cost as well as the impact of the proposed functions;
• Ensure that the ambitions remain consistent with the deadline;
• Master the debugging tools and the techniques used;
• Innovate by offering new AI systems in collaboration with the Programming and Game Design teams;
• Work effectively with other member of the Programming team, as well as with members of the development team;
• Train and guide the junior programmers;
• Develop and implement systems, meeting deadlines set by superiors;
• Be a positive contributor for the achievement of the project and the team objectives.
Experience and qualifications
• University diploma in programming, computer engineering, software engineering or the equivalent;
• Minimum of 5 years in the industry as a AI programmer;
• Minimum of one game published as a AI programmer;
Technical Skills
• Excellent knowledge of C++;
• Experience developing multi platforms, an asset;
Interpersonal Qualities
• Ability to manage your time independently;
• Ability to work as part of a team;
• The desire to push the barriers of technology in video game industry is required;
• The maturity to give and receive constructive criticism is expected;
• Excellent oral and written communication skills.
Motivation and interests
Ambition and passion for videogames are essential!
Meet our team of recruiters...
Scott has 15 years recruitment experience and over 10 years in games. Scott started in I.T Recruitment within the banking sector before leveraging his experience to move into the video games industry in 2009. Scott's specialism is with Programmers!
Director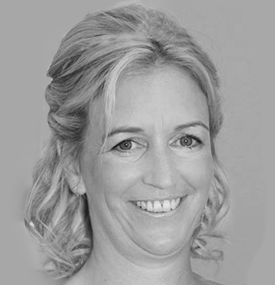 Sarah has worked in video game recruitment for 4 years and is an expert talent finder. Hard working, friendly, approachable and a real people person.
Talent Finder
Laura has worked in recruitment for 10 years and is expert in her chosen field specialising with producers, product managers and marketing professionals.
Senior Recruiter
Toby is a dedicated account manger and recruiter, hunting international talent across the mobile games sector.
Account Manager
If you're an animator who loves to create the characters and creatures that bring games to life, or you create cinematics and cut scenes that drive the story and emotions of players, then Lisa would love to hear from you.
Senior Recruitment Consultant
Reach out and we'll reach back